Lumen Smart Bulb seeks funding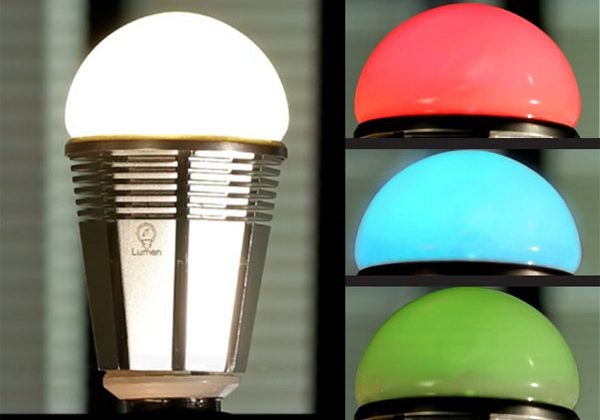 Not too long ago Phillips unveiled its green LED bulb called the Hue. The coolest part about the Hue was that it was designed to use a standard socket and can be turned on or off as well as being color controllable via an app from your smart phone. A company called Lumination is looking to bring a very similar competing product to market called the Lumen.
The Lumen Smart Bulb is on Indiegogo right now seeking $110,000 in funding to come to market. The project has 30 days to go and has so far raised only $1191. If the bulb receives the funding it needs the company will create an LED bulb that produces 400 lumens of warm white light. That is equivalent to a standard 60 W light bulb.
The Lumen features a dimmable LED RGBW light inside and the user will be able to choose whatever color they want to make using a mixture of each LED color. The Lumen will also support four different modes via its control app including Party Mode, Sleep Mode, Wake Mode, and Ambient Mode. Party mode creates flashing lights that change color to the music playing.
Sleep mode simulates moonlight to improve sleep and enhance rest. Wake mode will wake you up starting with dim light that gradually brightens to maximum intensity at wake-up time. Ambient mode creates romantic soft and dim light. Pricing for the bulbs on Indiegogo depends on where you get sponsor the project. An early-bird price of $49 will get you a single bulb. $99 will get two, $450 gets 10, $1000 will get 25, and $3500 will get 100 of the bulbs. The bulbs are expected to start shipping in April of 2013 with an app for Android devices coming later.