Lowe's teams with Virginia Tech to develop robotic exosuit for workers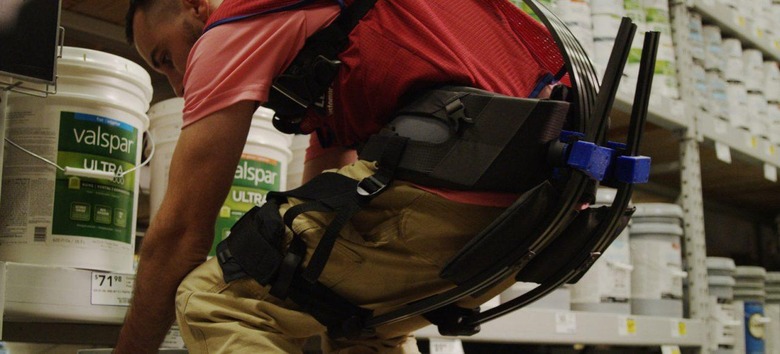 Hardware and home improvement store Lowe's is no stranger to innovative tech — the company began testing robotic workers at some of its stores late last year, for example. Now the company is back with another development, this one made in conjunction with Virginia Tech — robotic exosuits (eg, exoskeletons) for warehouse workers. The suits are designed to help workers lift and move heavy items without getting tired as quickly.
Robotic assistance suits have made their way into an increasing number of businesses, helping individuals in warehouses, those who work on docks, and more. The idea here is that humans, while durable, are still pretty vulnerable to injury, particularly ones resulting from repetitive tasks. Lifting and moving heavy boxes all day nearly guarantees rapid fatigue and eventual injury, something businesses are looking to decrease or eliminate altogether by having machines do the hardest part of the work.
A robot exosuit works by strapping to the worker's body and both supports proper lifting form and also helps ease the weight of objects. The suits being used by Lowe's warehouse workers were developed by Virginia Tech professor Dr. Alan Asbeck and a team of students with the school's Assistive Robotics Laboratory. The suit spent months being tested, and it features things like carbon fiber, a bow-like pair of legs, and straps.
Lowe's explains four suits are currently being used at its Christiansburg-based warehouse; real-world testing will help refine the suit for use in the industry. With it, the company says that lifting heavy objects like concrete 'feels significantly lighter' for the person wearing the suit. Check out the timeline below for other Lowe's tech!
SOURCE: PRNewswire