HP splits into HP Inc. and Hewlett-Packard Enterprise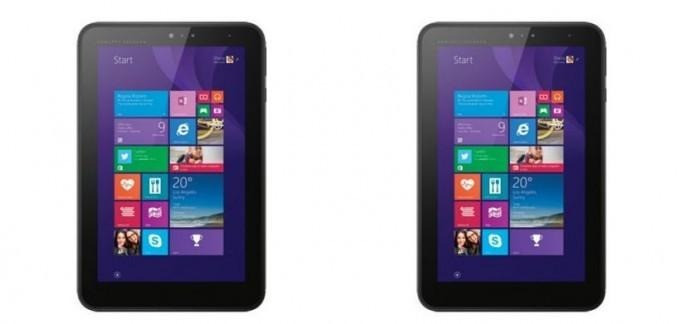 Name the last time there was a cheap HP tablet of note? Chances are, they would have slipped past your memory or even your wallet. That is precisely the reason why HP Inc. will be cutting its ties to the low-cost low-end tablet market to focus on more pricey 2-in-1 slates, leaving the fate of HP's Android slabs in limbo. Coincidentally, this will be the first drastic measure that the company will take in order to increase profits ever since HP split into HP Inc. and Hewlett-Packard Enterprise.
It's not that hard to find cheap Android tablets in the market, both from obscure brands as well as those from major OEMs. But for the past year or so, there has also been a proliferation of entry level Windows tablets, part of Microsoft's almost desperate attempt to increase the penetration of Windows 8.1 in the market. By practically making Windows on small tablets free, dozens of cheap Windows tablets proliferated the market, some even from reputable names like Acer, Dell, and, of course, HP.
But those tablets were surprisingly not big money makers, especially for HP. It was a device designed for a consumer market, particularly casual tablet users. It was not HP's core audience however, which is mostly comprised by those in enterprise or education. "Professionals", in other words. For these people, cheap tablets like the HP G2 line, which are also underpowered, do not make much sense.
That is why HP is switcing to a different strategy, one that will embrace bigger, more powerful, and more expensive tablets. Almost all of those tablets run Windows 10 and take the form of convertible 2-in-1 laptop/tablet hybrids, in one form or another. HP's new direction makes no explicit mention of Android.
At the moment, almost all of HP's budget tablets have been removed from its website. Those that remain are marked as out of stock. The cheapest tablet it now has available is the Envy 8 Note launched just last month. That, however, runs Windows 10 and costs $329.99, a far cry from the sub $100 price tag of HP's former budget tablets.
VIA: PCWorld