Low-end Nokia Asha handsets outsell Lumia smartphones two to one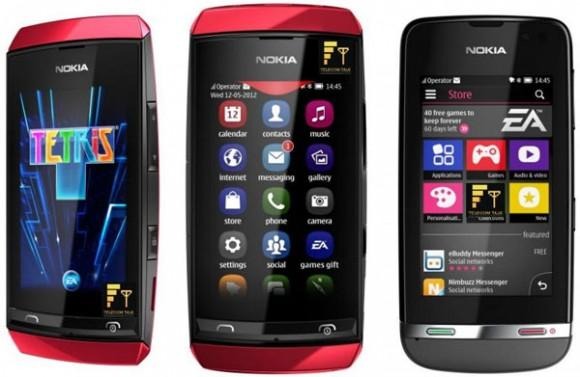 We mentioned last week that Nokia had offered up its Q4 financials for 2012. Nokia's financial report looked surprisingly good after the company has struggled for so many quarters. Nokia bragged about the sales of its Lumia smartphone line.
One thing that Nokia didn't call much attention to in its quarterly earnings report was the fact that its cheap and low-end Asha handset line was significantly outselling its high-end Lumia smartphone line. The Asha line of low-end handsets has a significant impact on Nokia's earnings for the quarter.
The Asha line of smartphones sold 9.3 million units during Q4, not counting Asha series feature phones. By comparison, Nokia shipped 4.4 million Lumia smartphones during the same period. The Asha line of smartphones are generally aimed at emerging markets and shows that Nokia is doing well in these emerging markets.
The Asha line of smartphones runs the Series 40 operating system and dance on the line between feature phones and smartphones. AllthingsD reports that it remains unclear if Nokia will be able to continue the sales success the tablet the Asha line moving forward. Nokia bet big on Windows Phone and so far, that bet hasn't paid off.
[via AllThingsD]