Low-cost iPad said to be the star of Apple's education event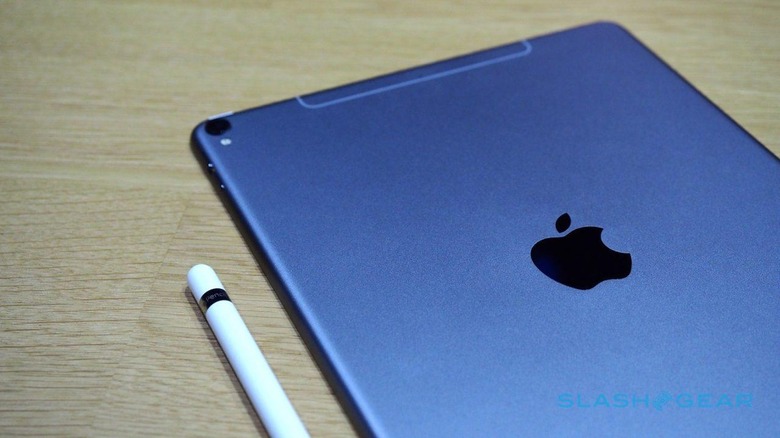 From the second invitations were sent out, we knew that Apple's incoming March 27 event will be focused on education. Today, however, we might be getting a clearer idea of what Apple will debut at the show, thanks to a new report that says a low-cost iPad aimed at teachers and students will be revealed. This will be a key component in Apple's attempt to win back the education market that it once dominated.
After all, in recent years, Apple has lost a lot of ground in the education space to companies like Google and Microsoft, which have been laser focused on getting their devices in the classroom. A new report from Bloomberg says that Apple's renewed education strategy is a multi-pronged one. Not only will the company announce a new iPad – its cheapest ever – geared for use in the classroom, but it will reveal new software that has an educational focus as well.
Details on both are slim at the moment, as Bloomberg's sources didn't really delve into specifics. There is mention of a new iBooks app that mimics the design of the App Store, though right not, whether or not it will be shown at next week's event is up in the air. Just as well, whether this new iPad will boast Apple Pencil support is another big question, the answer to which is unclear.
We've also heard that Apple is planning to introduce a low-cost MacBook, perhaps a successor to the MacBook Air, which could help its education ambitions as well. Bloomberg's sources say that the MacBook probably won't be introduced at Apple's event next week, leaving much of the focus on this new iPad and the software that accompanies it. Still, introducing a new MacBook meant for the classroom is something that could give Apple a more competitive edge against Google and Microsoft, which have grown their presence in schools with devices like low-cost tablets and Chromebooks.
As always, take what you read here with a grain of salt – Apple could be plotting any number of device reveals for Tuesday, and nothing is set in stone until Apple makes it so. Even then, it seems safe to expect that Apple will lead its education efforts with a new, low-cost iPad, so don't be surprised to see a such device at next week's event. Apple's education event kicks off on March 27 at 10 AM Central, and we'll be covering it as it happens here at SlashGear.