LOVE gives the classic turntable a modern do-over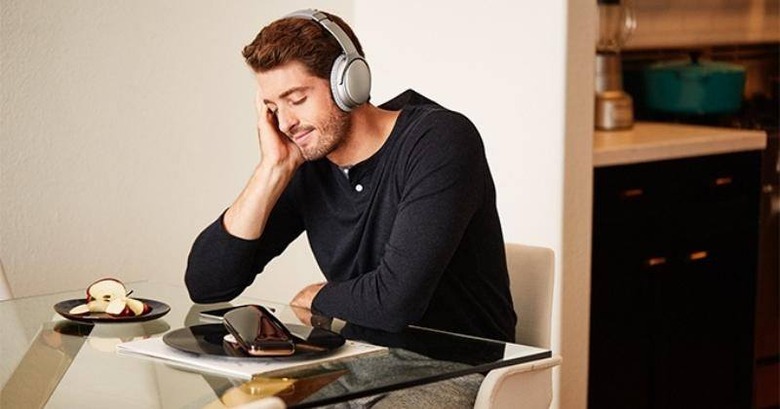 If you haven't been paying attention lately, record players are back in fashion. Almost like retro gaming, the unique audio experiences that can be offered only by a classic medium is luring both the young and the young at heart. But most turntables today are faithful recreations of the turntables of old and nothing more, which is mostly the point. That, however, doesn't mean there's no room for some hi-tech innovation. Like this LOVE record player that offers the amenities of modern mobile and audio technologies while promising fidelity to the "soul of vinyl", including the crackles and pops.
It's more accurate to call LOVE a record player than a turntable, mostly because there is no table that turns the vinyl record. In fact, the record stays stationary on top of the record base. What moves, instead, is the "head" that is the heart, mind, and soul of LOVE.
Despite its futuristic appearance and movement, LOVE actually makes use of the same "needle" that traditional turntables use. This ensures the most faithful reproduction of music stored on the record, as if it were being played on a conventional player instead. It might have the bulk of the electronics and parts in it, but it doesn't weigh down on the record. Only the stylus tip ever makes contact with the grooves of the record and in the exact same way as a regular turntable.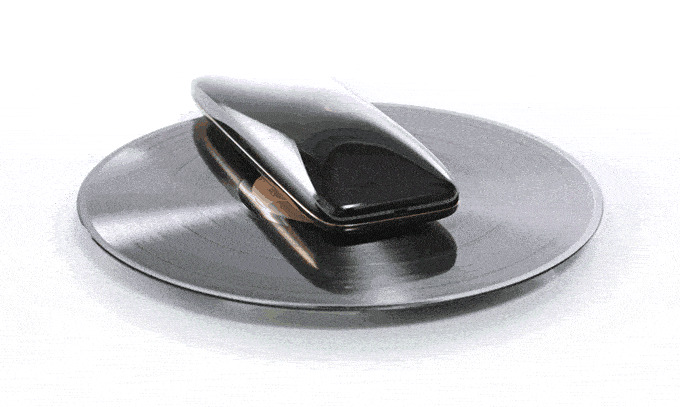 As an "intelligent" turntable, LOVE can naturally be controlled with a smartphone, which allows users to skip to tracks, adjust the volume, play, or stop. However, LOVE can be used even without a smartphone, as you can pause or resume at a top of LOVE's top. Want to skip to a track, simply tap a number of times equivalent to the track, for example four times for track 4. It's that easy to use. LOVE is so intelligent that you can use a vinyl record of any size and it will automatically adjust its stylus and spinning speed to match.
The one modern thing that is mandatory is an external wireless speaker. LOVE itself has no room for wire audio output and only uses Wi-Fi or Bluetooth aptX. That automatically makes it a perfect match for wireless speakers and headsets but don't fret if even your sound systems are old school. LOVE comes with a plug & play Bluetooth audio receiver that you can simply, well, plug and play, to any speaker of choice.
Give how turntables have become popular again, it should be no surprise that LOVE has raised more than ten times its modest $50,000 funding goal on Kickstarter, with half a month left to spare. All the cheaper early bird slots are also unsurprisingly sold out, so you'll have to make a $329 investment to get just one. Or $598 for two if you really LOVE it.
VIA: Kickstarter