Lounge chair hovers over magnets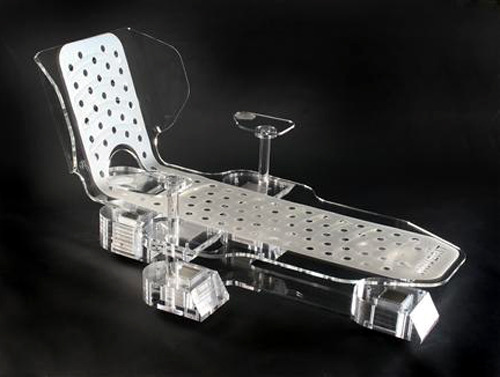 Being on the forefront of new technology is always exciting. And since Stuff Live, the biggest gadget show in Britain, is set to happen this weekend in London, we're always excited to get a sneak peek at what's to come. Like this lounge chair that hovers, for instance. Now this is something I'd like to see. 
Designed by inventor, Keith Dixon, the Lounger uses magnets to make the chair float above the ground. Funnily enough, Dixon, of Hoverit Ltd, which is based out of Sussex, was inspired by the Star Wars films as a child. Especially, when it comes to those anti-gravity Landspeeders.
He described the idea of lying on a sitting in this chair as that of floating on a cloud. And that would seem comparable, for sure. However, the price tag is enough to jolt anyone from a pleasant snooze. At $9,620, this is no everyday piece of equipment and meant for the serious gadget investor, only.