Lotus wishes you a Merry Driftmas with sideways Evora fun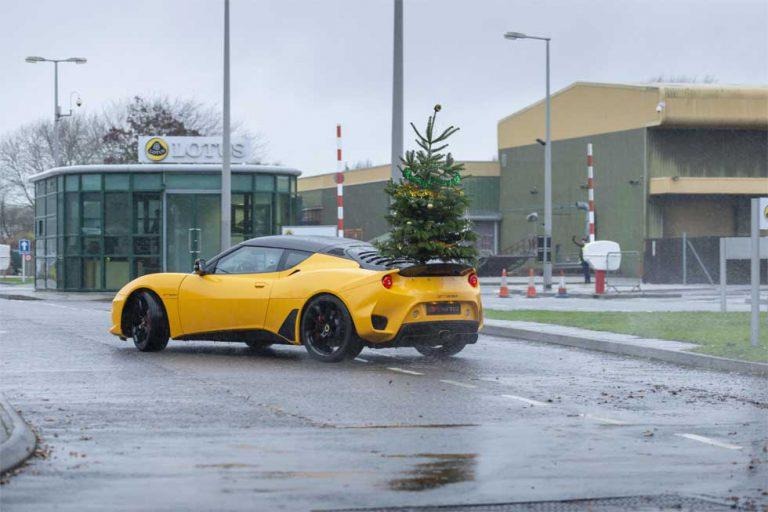 Lotus has been cranking out sweet sports cars for decades now with rides like the Esprit and other iconic cars. With Christmas nearly upon us, Lotus has taken time away from making cars to make a cool video that wishes us all a "Merry Driftmas" as a sideways Evora delivers a Christmas tree.
The car used in the video is an Evora GT410 Sport, which was introduced earlier this year. The car packs in 410hp and is a bit of a step-down from the Evora GT430 in raw power. The upgrade for the GT410 compared to the other Lotus cars comes in aerodynamics; Lotus claims that the GT410 has 50% more downforce than the Evora Sport 410.
The car weighs in at 1,256kg and makes 410hp and 420 Nm of torque pushing the ride to 60mph in 3.9 seconds. Enough about the car, back to the video. Lotus filmed the video at its Hethel home, and you can watch the video below.
The sideways Evora tours the entire Hethel facility and has several of the most famous cars Lotus has made making cameos. The video was made on closed roads using professional drivers says Lotus.
The automaker warns people not to try this at home. The little Lotus 2+2 certainly sounds good. Car guys and gals will want to give the video a watch.