Lotus Exige Sport 350 gets lighter and faster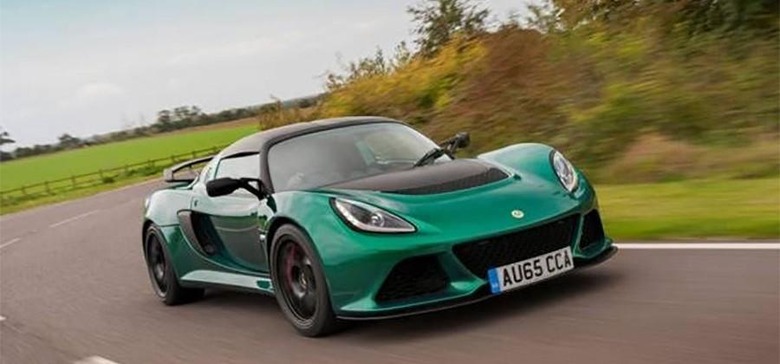 Lotus has been working hard to change its models of the better over the last few years. Lotus has always made cars that were lightweight and had rather modest power outputs and its new 2016 models are no different. The company unveiled lighter Elise Sport models last month. This month Lotus has turned its eye towards the Exige with the unveil of the Lotus Exige Sport 350.
The Sport 350 is 51kg lighter than the previous Exige S, which was already a light car. Along with shedding 51kg from the svelte car, Lotus also gave it more power with 345hp giving it more than 300hp/ton. The overall weight for the Exige Sport 350 is 1125kg and shedding that weight required a new louvered tailgate panel, lighter battery, lightweight engine mounts, lighter center console, and an exposed gearshift mechanism. Even the HVAC ducting was lightened along with optimized sound insulation.
Power comes from a 3.5L supercharged V6 engine making 345hp and 295 lb-ft of torque. That is enough grunt to push the car to 60mph in 3.7 seconds and to a top speed of 170mph. The Exige Sport 350 has a manual transmission option and can be had with a paddle shift automatic as well.
The paddle shift auto can reach 62mph in 3.8 seconds wit the manual needing 3.9 seconds. Aero tidbits on the car make 42kg of downforce at 100 mph and the car has stiffer suspension for handling prowess. Inside the car can be had with red or yellow Tartan interior with leather and Alcantara options available. Tartan is code for plaid and it looks fantastic. The Lotus Exige Sport 350 sells for £55,900 in the UK and a Roadster version of the car will launch in March 2016.
SOURCE: Lotus