Lotus 3-Eleven detailed in two editions, limited to 311 vehicles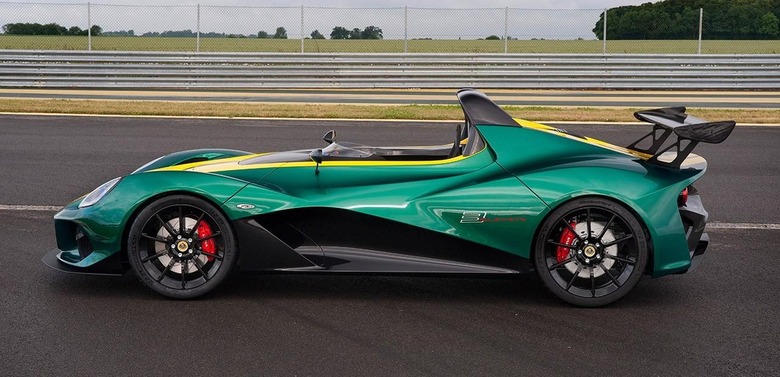 Two versions of the new Lotus 3-Eleven have been revealed this week as "the quickest production Lotus road car(s) ever." These vehicles are being touted by the Lotus company as having a "dramatic, all-new lightweight composite body" at this week's 2015 Goodwood Festival of Speed. Inside the new Lotus model, drivers will find a revised V6 supercharged engine with a 450 hp. This release, the company suggests, "heralds a new generation of Lotus high performance sports cars," all-new body and open cockpit included.
The dry weight of this vehicle is just helot 900 kg – that's in the Race version. The Lotus 3-Eleven works with the ability to go from 0-60 mph in less than 3.0 seconds, while its maximum speed is 174 mph (280 km/h) for the Race version and 180 mph (290 km/h) for the Road version.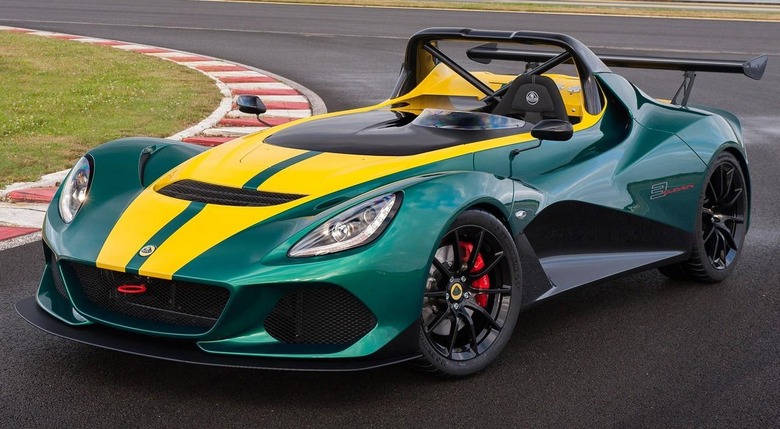 This vehicle works with a power to weight ratio of over 500 hp per tonne.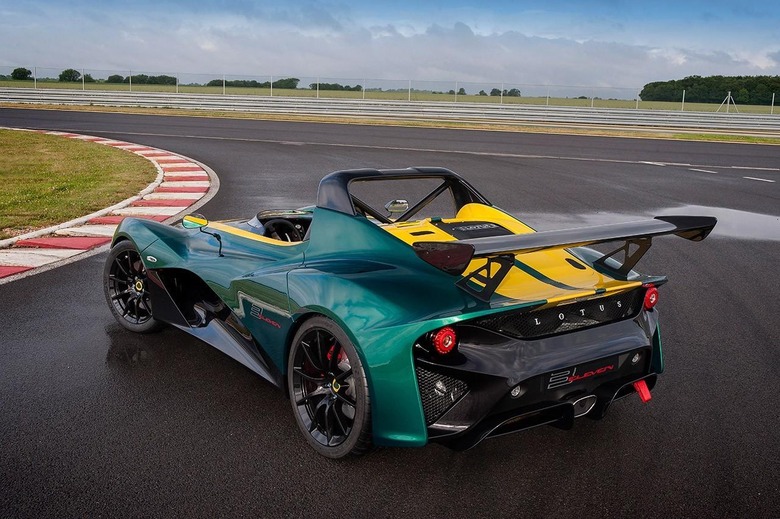 The powertrain in this vehicle sports a supercharged and charge-cooled 3.5-litre V6 engine, Lotus traction control system, and Limited Slip Differential as standard. This engine is a revised version of the V6 inside the Evora 400. Power output has been increased to 450hp (456 PS / 336 kW) at 7000 rpm while torque has been given a boost to 450 Nm / 332 lbs ft with maximum torque available from 3500 rpm through to 6500 rpm.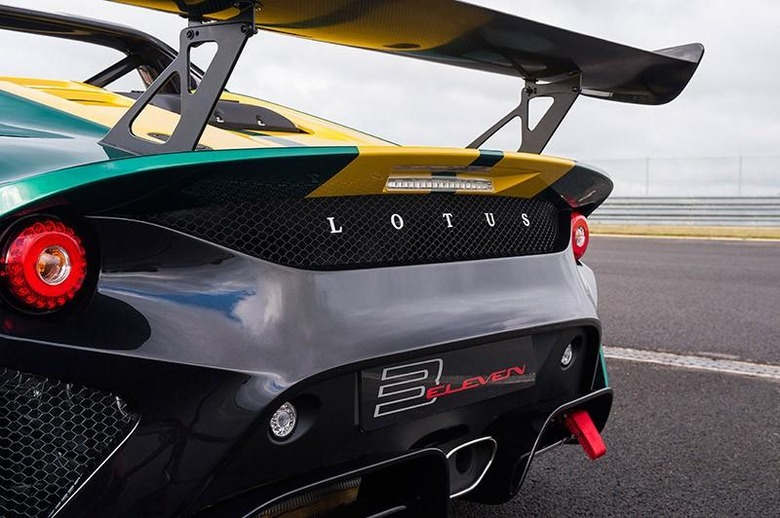 "This new car is a giant slayer, capable of embarrassing far more expensive rivals," said Jean-Marc Gales, Chief Executive Officer for Group Lotus plc.
"It condenses our engineering know-how into one, hard-core package, and is so focused that it won't suit everyone. This is a perfect demonstration of the faster and lighter concept, something which will be crucial to all Lotus cars in the future."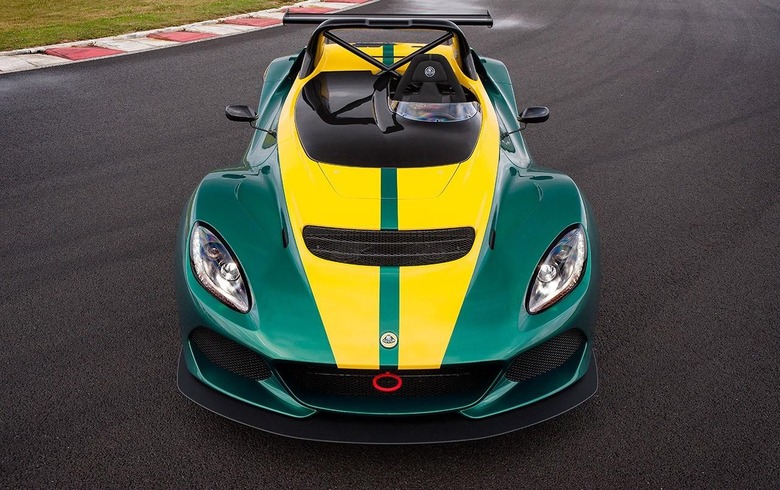 This vehicle will be hand-built in Hethel, England, finished in Lotus Motorsport's dedicated workshops prior to delivery.
Production on this vehicle will begin in February of 2016, while deliveries will commence in April of 2016. Production will be limited to a total of 311 vehicles.
Prices start at £82,000 for the Road version (including VAT and on the road costs) and £96,000 excluding VAT for the Race version (£115,200 including VAT).
You can learn more about the Lotus 3-Eleven at the Lotus brand page, and stick around SlashGear's Lotus tag portal for updates and up-close photos in the near future.