Lotus 3-Eleven 430 does 0-60 in 3.1 seconds, only 20 made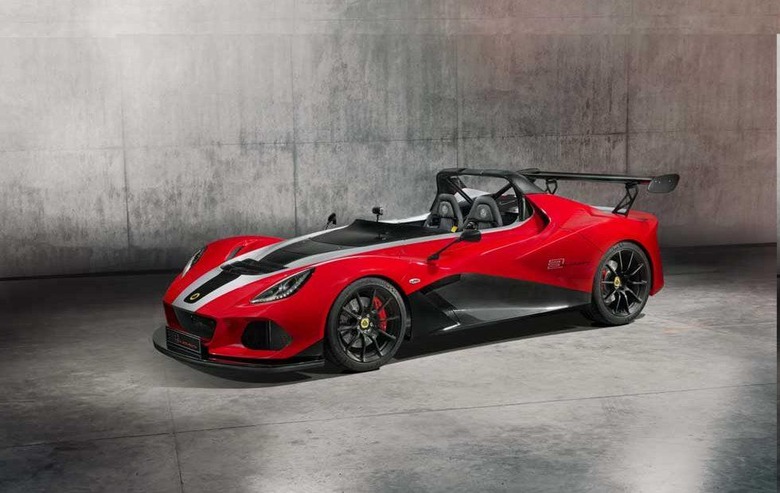 Lotus has unveiled what it calls the final evolution of the slick 3-Eleven. This version is called the 3-Eleven 430 and it has power bumped up to 430hp giving the lightweight car lots (and lots) of performance. Lotus says the car can hit 60mph from a standstill in 3.1 seconds on its way to a top speed of 180mph.
The car is made using lightweight carbon fiber bodywork with exposed carbon fiber on the sides. The power to weight ratio is 467 hp per ton thanks to a 920kg weight. The 3-Eleven 430 is the fastest car to ever lap the Hethel circuit making it around 0.8 seconds faster than the Exige Cup 430 and two seconds faster than the last 3-Eleven.
Power comes from a 3.5L supercharged V6 engine making 430hp and 440nm torque. The carbon fiber panels are attached to a bespoke extruded and bonded aluminum chassis. The car uses a straight-cut rear wing that is 50mm higher than previous versions. It has new end plates, a longer front splitter lip spoiler, and a flat floor with rear diffuser.
That all adds up to 256kg of downforce at top speed, 44kg more than previous models. It has a Torsen-type limited slip diff, Ohlins DFV one-way adjustable dampers, and Eibach adjustable front and rear anti-roll bars.
Lotus fits the car with 6 position variable traction control. Power goes to the ground via a 6-speed manual gearbox. The car rolls on Michelin cup 2 tires and Lotus promises it can make up to 1.5g of lateral acceleration. Only 20 of these cars will be built at £102,000 each.
SOURCE: Lotus