Lost Photos From Ill-Fated 1914 Antarctic Expedition Found Frozen In Ice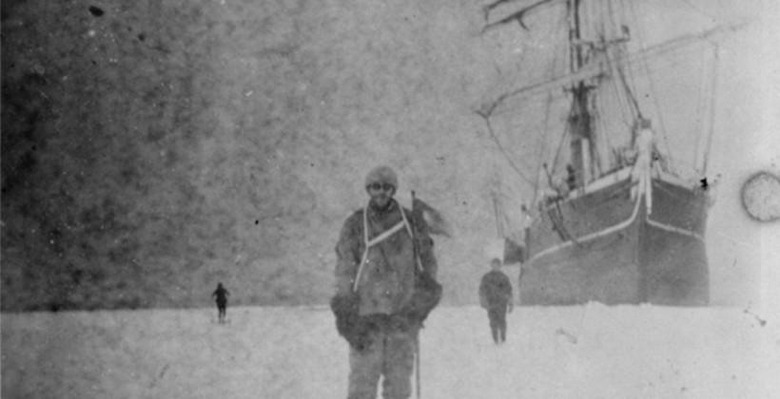 The thought of venturing into the frozen Antarctic wilds with modem equipment is not a fun thought for most of us. Making the trek into that incredibly harsh and cold environment with technology from a century ago is insane. Yet during the golden age an Antarctic exploration, that is exactly what a number of explorers did.
A cache of photos from an ill-fated 1914 Antarctic expedition have been found about 100 years after they were taken. The photos come from an expedition that launched in 1914 and was part of an attempt to make the first land crossing of the Antarctic continent.
The photos found come from the Ernest Shackleton Imperial Trans-Antarctic Expedition. The mission of the expedition in the photos was to establish a series of supply depots for the return journey. The huts and supplies were used again in the 1915 by the Ross Sea Party of the Shackleton expedition.
Shackleton, as you may recall, is the man who took some scotch into his hut that was found under the floorboards nearly a century later that we talked about back in January of 2013. That scotch was used to recreate that specific blend by the distiller after the recipe was lost to the years. The photographs show some of the men and the massive wooden sailing ship used in the expedition. The photo you see here is said to be of expedition members and their ship. That ship blew out to sea in a storm leaving the expedition trapped in the frozen wilds.
By time the ship could return the next year, three of the expedition members had died, including the photographer. Despite being nearly a century old and frozen in ice, the negatives were said to be in decent condition and were developed by the Antarctic Heritage Trust.
VIA Wired
Photo source: Antarctic Heritage Trust