Lord of the Rings Online expansion due on November 18th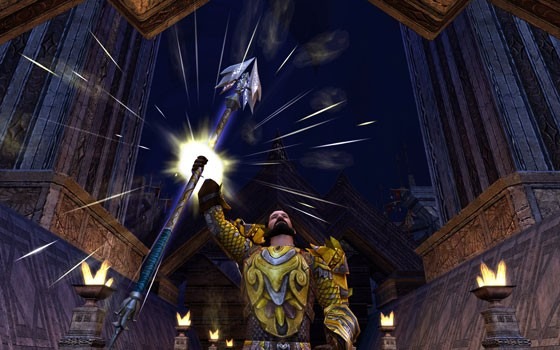 Fans of MMOs listen up! Looks like the month of November is a generally good month for you. Not only is the World of Warcraft expansion, Wrath of the Lich King coming out on November 13th. Now, the Lord of the Rings expansion is due to be released on November 18th!
You know what this means? You better have set aside a bunch of time for some serious playing. With two MMO expansions coming in one month, within the same week, no less, many in the land of geekdom will fail to see sunlight.
You can pre-order the expansion titled, Mines of Moria right now. In fact, if you're a big fan of the game already, you'll probably want to because a few pre-order goodies are thrown in for free like a cloak, and a token that will net you a prize later on. Interesting!
[via CrunchGear]