Looxcie Vidcie Tough camcorder hands-on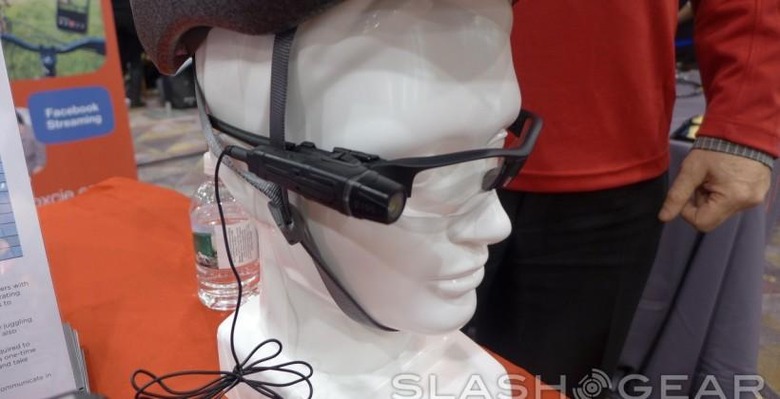 Action camcorders that you strap onto your body in whatever fashion are a dime a dozen nowadays. However, we came across a new similar device that offers some of the same features as today's action cams, but it's specifically meant for business use, specifically police officers. It's called the Vidcie Tough from Looxcie, and it allows users to catch all the action from a person's point of view.
We ended up getting some hands-on time with the new camera, and it's actually one of the company's more rugged offerings over the Looxcie 2 and the Looxcie HD. However, the Tough doesn't shoot high-definition, but the camera allows you to stream the video in real-time back to headquarters, allowing viewers to see exactly what you see from the same perspective.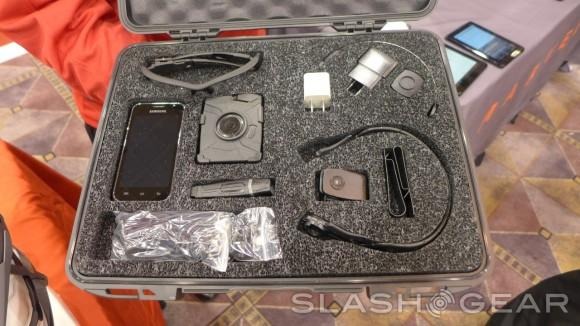 Obviously, from the pictures we took, the camera mounts to the side of glasses or sunglasses, and it offers a no-hassle approach to recording and streaming video. You can also use the camera alongside the mobile app on a smartphone or tablet, providing that you're on a mobile network or a WiFi network.
The idea here is that the camera will allow team members to stay in constant contact with one another, and the public safety field is the perfect application for this type of camera. Looxcie points out that the camera can be a great training device, like creating first-person training videos, and it can provide much more interactive tools for users, instead of just still images.