Loop Aims To Replace The Kitchen TV With A Streaming Multimedia Device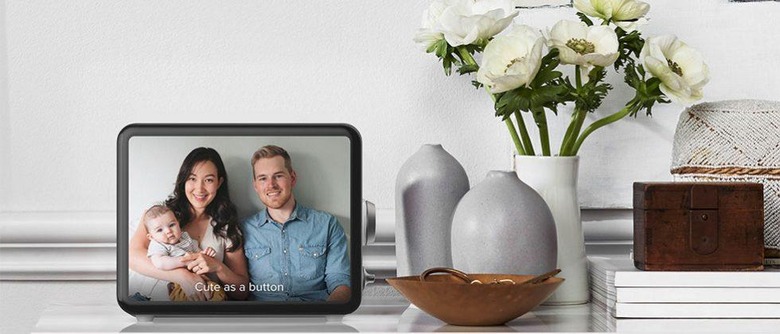 TVs have been in the kitchen for decades now to give people some entertainment while they gather to eat or hang out. A new device called Loop wants to re-imagine the kitchen TV with a retro styled device that can handle three needed family tasks with one screen. Loop is able to act as a communication tool for the family, media player, and a voice controlled smart screen for the home.
The idea is that Loop will let family members view and share the content that matters to them most. The screen works with the Loop app and lets you share photos with other Loop owners. Loop also gives access to other popular services via channels including Facebook, Instagram, YouTube, Flickr, GoPro, and others.
Other Loop features include FamilyTime that is a video chat app that lets you talk with family that is across the country. Photos and video can be shared on public or private channels via Loop. As a media player the device has powerful speakers for better audio than you normally get with smartphones and tablets.
Voice and gesture control supports hands-free communication. Loop can also show recipes and connect to other smart home devices. The design is meant to look like something from the '50s with modern hardware tucked inside. Loop is available now for $199 for a single device, $179 each for two or more, and $149 each for three or more. Shipping will start by the holidays.
"We see an opportunity in the home that sits between the 80-inch televisions and the small mobile screens we hold in our hands. We wanted to build a device that had both communal and social elements in it. With Loop, we packaged modern technology into a simple and elegant design to deliver a new experience in the home. As a result, we're changing the way families gather around and experience content together," said Brian Gannon, founder and CEO of California Labs, makers of Loop.
SOURCE: WebWire