Lookout partners with Samsung Knox for business users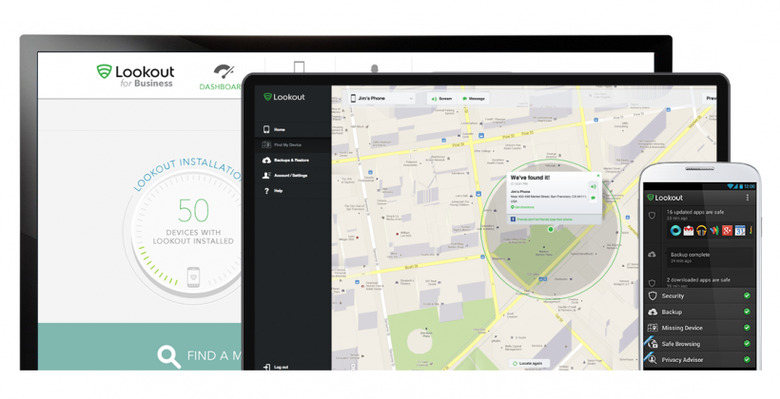 Lookout is software that runs on mobile devices that helps protect your mobile data. Originally, the software was available for personal and business use and lookout has now announced that it is expanding into the business environment further with partnership with the Samsung Knox security platform for business users. The software allows businesses to secure all devices in the organization and promises make it easier for users to find lost or stolen phones as well.
Samsung Knox itself is designed to provide platform security with features such as a customizable secure boot, trust-zone-based integrity measurement architecture, and security enhancements specifically for Android devices. Knox also provides a special isolated and secure environment within the mobile device, an encrypted file system and an on-demand FIPS-certified VPN client among other things.
Lookout says that Samsung chose its security services to take Knox the next level. Lookout is already widely used on the Android platform with 45 million customers globally using it. In addition to individual businesses and customers using Lookout, mobile operators around the world have also partnered with Lookout to help secure customer devices.
Lookout says that it already works with 22% of all Fortune 1000 companies with employees of those companies using Lookout to protect their phones. The software is aimed at enterprises with a bring your own device environment that have a need to secure their data no matter who owns the device employs use.
Lookout's John Hering said:
Protection against mobile threats is essential in any workplace, especially a BYOD workplace. The way that employees work on and use their devices has changed dramatically over the past few years. The mechanisms by which businesses were protected in the past don't work in a world where employees use a personal device in business and/or a business device in a personal context. Lookout's expansion into business comes at a critical time and the security stakes are now higher.
SOURCE: Lookout