Lookout partners with Deutsche Telekom for mobile security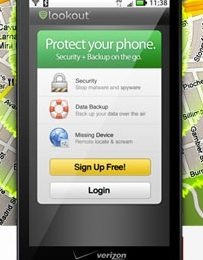 Malware has increasingly become a problem on Android, but anti-virus and security companies have risen to the occasion and developed apps that should help you tackle any nasties in the wild. Lookout is one such company, and Deutsche Telekom has signed a deal that would see its Android phones bundled with the Mobile Security app.
The deal will see Lookout's software coming to iOS and Android devices, in some cases being bundled with handsets, and in others being provided for download. Lookout's Mobile Threat Network is said to be built upon the largest database for a mobile security app, spanning over 400 mobile networks across 170 countries, and scans threats as they emerge in real time.
Over 1,000 pieces of malware were detected by Lookout in 2011, what they call a "significant increase" over 2010. That definitely seems to follow the pattern we've been seeing as of late, with more and more instances of Android malware being reported. Just the other day, we saw a fake Instagram app that sent premium rate messages in the background, with a similar app performing the same action once downloaded via redirected Facebook link earlier in the year.
Lookout's Mobile Security app allows users to track their phones if they're lost or stolen, and manage their device via the mylookout.com portal. You can then remotely lock the device, or send messages in the hope that someone will read them. In the worst should occur and there's no chance of getting the phone back, then you have the option of remotely wiping the device so no personal or sensitive information falls into the wrong hands.