Look ma, no wires! Panasonic unveils Z1 wireless HDTV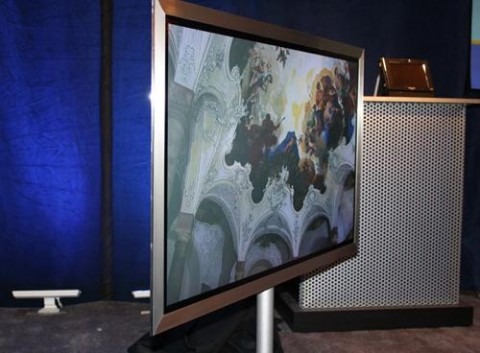 It seems that Panasonic is working hard to keep your home theater setup as neat as possible.  They've pulled the wraps off of the Z1, an HDTV that, in addition to being only 1 inch thick, employs technology to transmit an HD signal wirelessly.  No HDMI cable needed.
The Z1 also features the VIERA CAST system, which allows it to stream web content.  Amazon has signed on as a partner and will allow their video on-demand service to stream to the Z1.  If the TV had a built in ability to stream content from the local network, it would be a major selling point – unfortunately, we don't see any signs of that feature.
There's no information available yet regarding a potential price point or release date.  We'll keep you up to date on the latest news as CES rolls on.
[via T3]