London to debut world's first all-electric double-decker bus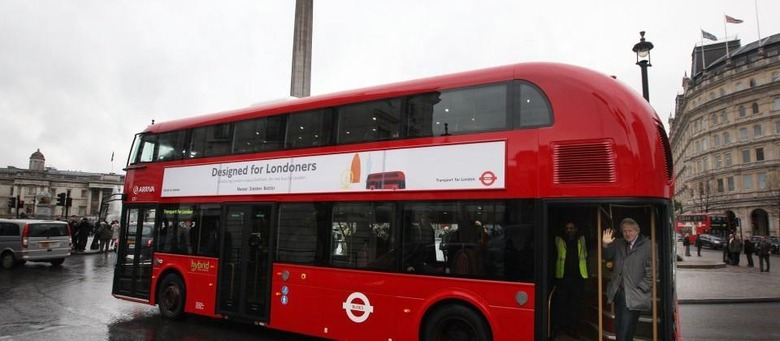 The UK's capital city, London, has just announced that their iconic double-decker buses will go all-electric starting in October of this year. Not only is this an effort to make the city's public transportation greener, but it will also be the world's first double-decker bus to be powered solely by electricity. London Mayor Boris Johnson made the announcement this week, with an emphasis on improving the city's air quality.
London already has a fleet of hybrid single-decker buses, along with eight all-electric models. The problem expanding that to the double-decker models is that until now battery technology hasn't been able to provide enough power for a long enough time period. The huge, heavy vehicles require not just more batteries, but those with higher capacities to continue running throughout the day.
The buses will be built in China, and are scheduled to enter service in October. Transport for London (TfL) says they will operate on the city's route 16, which runs between Cricklewood and Victoria Station.
Mayor Johnson also revealed there would be a much wider roll out of electric single-decker buses, and that route 312, which runs between Norwood and South Croydon, will be the first in London to have only all-electric public transportation. That goal is said to be completed before the end of this year, while TfL added that all new buses introduced from now on will meet the low-emission requirements to go into effect in 2020.
VIA The Guardian
SOURCE London.gov.uk