London Apple Store Hit In Smash & Grab iPad Snatch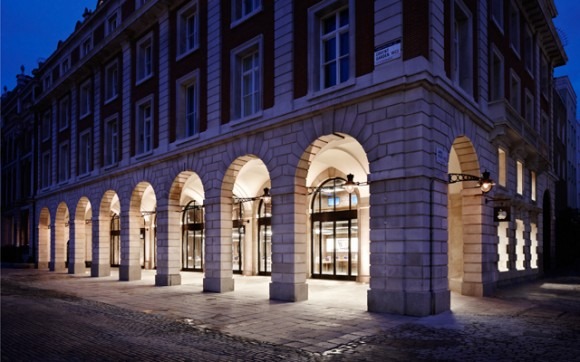 London's Convent Garden Apple Store has been the victim of a smash-and-grab robbery today, with thieves on mopeds or motorbikes breaking one of the glass windows and making off with iPads and other tech. The break in took place in the early hours of this morning, ZDNet reports, with police pursuing at least one of the vehicles involved and then arresting two men believed to have taken part in the raid.
However, that still leaves plenty at large: police say they believe around seven bikes were used, with each rider having a passenger, meaning as many as 12 could still be at large. Details on the two currently in custody have not been released, bar that they age 16 and 21.
"Although two men are in custody on suspicion of burglary, the inquiry continues and other persons are sought," the detective sergeant leading the investigation has said in a statement today. "It is essential that anyone who saw the smash-and-grab, or the suspects making off, contact us as soon as possible."
As is usually the case with Apple's retail locations, the Covent Garden store has considerable glass frontage making it a potentially tempting spot for thieves. It opened in August 2010, and is currently the largest Apple Store in the world. No estimate for the value of the hardware stolen has been revealed, though given the value of computer equipment (and the compact nature of Apple packaging probably helping fit more swag into each bag) it's likely to reach into several thousand at least.