Lomography Lomo'Instant Wide camera prints large photos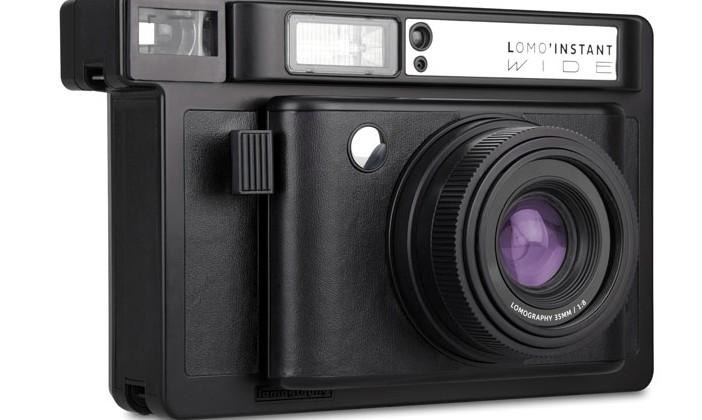 Much like records and grandpa's old jacket, instant photo prints are popular again, and companies are moving to capitalize on the attention. We first saw the Lomo'Instant camera from Lomography back in May 2014 — it's an instant camera that spits out tiny prints, which is fun and all but not terribly practical. Today Lomography showed off a new version of that camera, the Lomo'Instant Wide.
The first Lomo'Instant camera uses Fujifilm's Instax Mini film, which measure in at only 2.13 x 3.4 inches. The new Lomo'Instant Wide uses Fujifilm's Instax Wide film, which produces images double the mini's size. Though it's not a massive size, it is wider and more suitable to some photographers' tastes.
The camera has a bunch of features you don't commonly find on instant cameras, as well as a more grown up design (relative to the first Lomo'Instant camera). It features a pair of aperture settings — f/8 and f/22. Other features include both auto and fixed shutter speeds, a 90mm lens, and three shooting modes.
One of the more interesting features is the lens cap, which doubles as a shutter release via an integrated button and wireless tech. A few lens attachments are also available, with wide angle, close up, and splitzer all being offered.
The camera is available for pre-order now at $199 USD.
SOURCE: PetaPixel