Lomography Konstruktor brings DIY SLR to the hipster elite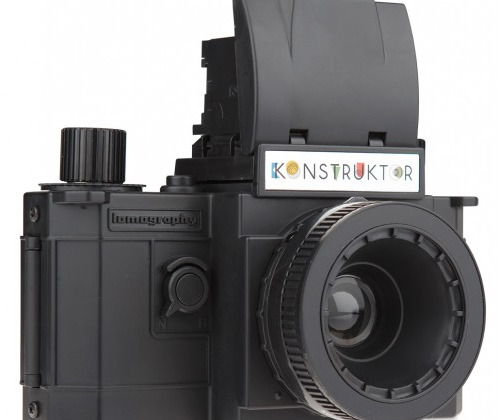 Citizens of Portland, unite: a do-it-yourself construct-it-yourself camera by the name of Konstruktor has been shown to the public via the photography collective and movement called Lomography. The folks at Lomographische AG have brought on a new machine that stems from the original love of old camera technologies, creating in the end a 35mm SLR camera able to be constructed by the average everyday citizen.
In the box you've got a collection of plastic pieces, each of them coming together to create the Konstruktor. This camera is said to be able to be constructed in between 1 and two hours, and – again – does not require any sort of special degree to create.
The final product works with two different modes: N and B. Regular and long exposures are available, and a tripod thread at the bottom of the unit allows the user to steady the camera for either one. For those ultra-hipsters out there, its important to note that this machine works with an uncoupled shutter release and advance, meaning you'll be able to product multiple-exposure photographs as well.
TECHNICAL SPECIFICATIONS

• 35mm (135) Film

• Detachable 50mm f/10 Lens

• Shutter Speed: 1/80s with multiple exposures

• Focus Distance: 0.5m – Infinity

• Dimensions: 121 × 33 × 65mm
The box also comes with a collection of re-stickable stickers so the user can decorate the camera at will, and the materials this machine are made of allow for many different kinds of customization as well: get the paint out and go wild if you do so wish.
What might strike you as strangest about this machine is the price: thirty-five bucks. Of course that's the most basic "pack", as it were, with just the camera itself in the box. There's also Starter Packs and Experiment Packs and more – those completists out there will likely have all the film they need before the camera arrives at their doorstep.
Below you'll see some example photos taken by the creators of this camera with the camera itself. If you know what you're doing, it would seem that this machine can really knock out some winners.
Also note that this is just the latest in a long line of Lomography cameras from the Lomography brand – they've been making some of the strangest offbeat shooters for many years now – this is, on the other hand, their first DIY SLR. And probably not their last.