Logitech Z337 Bold Sound is a desktop speaker with Bluetooth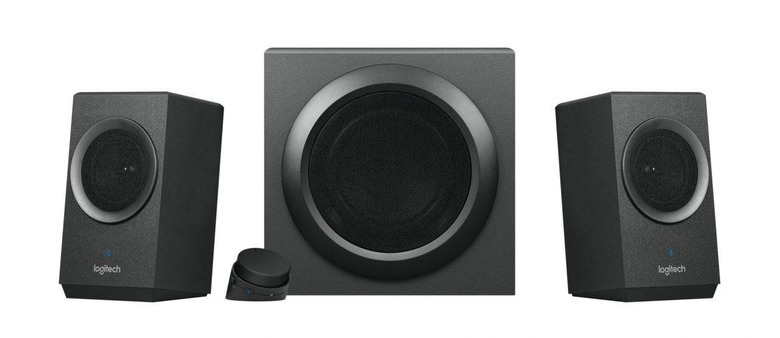 Logitech has taken the wraps off its new Z337 Bold Sound with Bluetooth, the company's first desktop speaker that can play music via Bluetooth rather than an audio cable. Thanks to the Bluetooth support, users are able to stream their audio from any device that supports it — a laptop, smartphone, tablet, or similar device. The Z337 Bold isn't limited to just Bluetooth audio, though, also offering RCA input and a 3.5mm audio jack for a wired connection.
Bluetooth audio quality has increased greatly over the years, and many people prefer it over a wired connection for obvious reasons: you don't have to get up and plug in a cable, there's no cables cluttering up your space, and your device isn't tethered to the speaker (which in this case is a system including a subwoofer with a bass adjustment knob).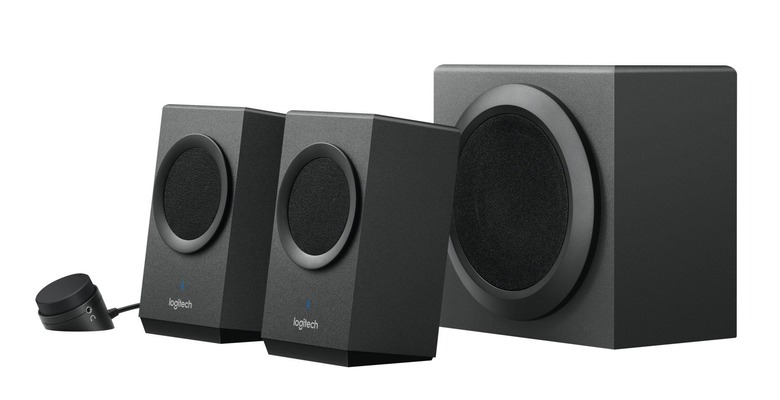 As shown in the photos, the Z337 comes with a "control pod," a remote of sorts that gives access to the main speaker controls like Bluetooth pairing and volume; it also features a headphone jack for private music sessions. Multiple Bluetooth devices can be paired with the model, with the user being able to toggle between them.
Speaking about the speaker, Logitech Audio general manager Philippe Depallens said:
The Z337 speakers bring great sound quality to all of your favorite content — no matter what device it's on. What's more, we've made it really easy to stream from different content sources. Just pause on one device, and play on another to simply make the switch.
The speaker launches this month for $99.99 USD.