Logitech Wireless DJ Music System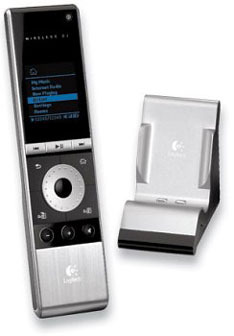 The new Wireless DJ Music System by Logitech connects PC to a home entertainment system or speaker system, using Logitech's Music Anywhere wireless Technology. The device is compatible with all PC audio formats including AAC, MP3, WMA, Internet Radio, and podcasts. The console remote has a sleek look and feel with a backlit blue LCD display.
Logitech has taken every effort to make setting up easy; where even the most technology-challenged person will be able plug the transmitter into a USB port on the PC and then connect the Music Receiver/ Dock into stereo system using standard RCA connectors, or to powered multimedia speakers using the 3.5 mm headphone jack output. That's all it takes to stream music directly to the receiver up to a range of 50 meters or 150 feet.
The Logitech Wireless DJ Music System will hit the shelves in the U.S. and Europe in late September for a retail price of $249.99. Additional add-on receiver runs for $79.99, allowing users to stream music up to a total of 4 additional rooms.
Unchained Melodies: Logitech Delivers PC Music to Any Room, Puts Complete Control in Hand [Logitech Press Release]