Logitech Wired Keyboard for iPad eschews Bluetooth for old-school connection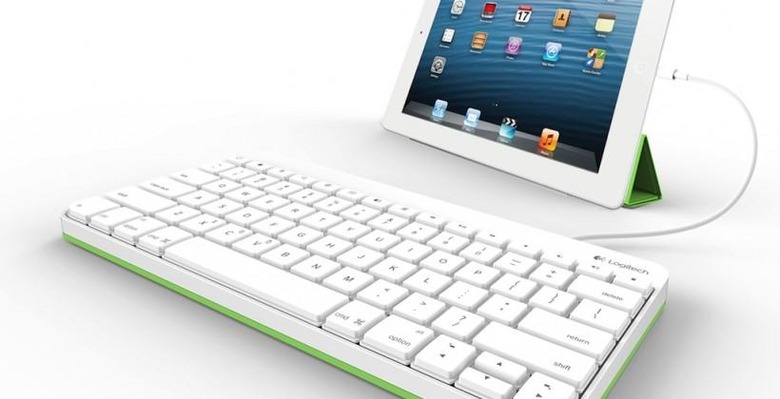 Logitech isn't short on keyboards for the iPad, but for those sick of changing batteries its new wired version may be the answer. Billed as ideal for the classroom – where, as Logitech points out, more and more schools are deploying Apple's tablet as a learning aid – the new 'board would also work in a home desktop setup, with versions for both the new Lightning port on the iPad mini and fourth-gen iPad Retina, and a Dock Connector model for older slates.
Both get their power from the iPad, so there are no batteries to switch out or recharge, and since you're not relying on Bluetooth there shouldn't be any lost-connection issues either. Logitech has given the Wired Keyboard for iPad full-sized keys, and while they're low-profile, that should be at least familiar to those coming over from a laptop 'board.
It's also spill resistant, capable of shrugging off at most 60ml of liquids (though not of withstanding full immersion). Heavy-handed typists can expect it to handle more than 5m keystrokes.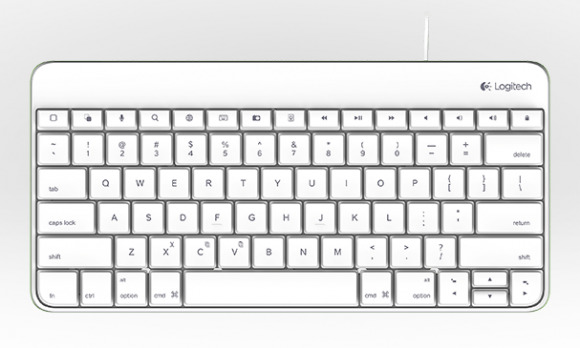 The layout itself is basically the Mac-usual, with shortcut buttons for brightness, search, media playback, and volume. There's also a dedicated lock button.
The Logitech Wired Keyboard for iPad will go on sale in the US from August, in Lightning Connector form, while the 30-pin connector version will follow on in October. Both versions will be priced at $59.99, and it's up for preorder now.