Logitech unveils BH320 USB Stereo Earbuds optimized for business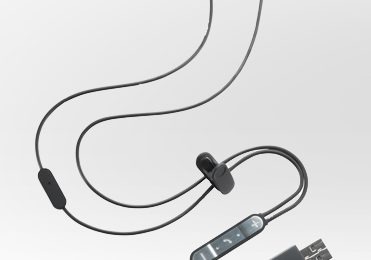 Logitech today unveiled the first set of earbuds qualified as Optimized for Microsoft Lync, which is a clear indicator that the product means business. Indeed, the Logitech BH320 USB Stereo Earbuds are designed specifically for the business user, providing subtle style and a full set of in-line controls for those requiring a comfortable headset for voice or video calls on their PCs.
The BH320 USB Stereo Earbuds uses five-band parametric equalization that optimizes the sound quality on both the microphone and speaker to create the experience of normal speech in the same room. Echo cancellation technology helps make speech even more clear to those on the other end of the line.
The earbuds come in a sleek black finish with brushed aluminum accents and weighs just over one ounce. It has a six-foot cord and can be stored in a complimentary travel pouch. In-line controls include volume up, volume down, mute, call answer, and call end, eliminating the need to even touch the keyboard or mouse. The earbuds are priced at $79.99 and are available now.
[via Market Watch]