Logitech unveils ambidextrous G300 optical gaming mice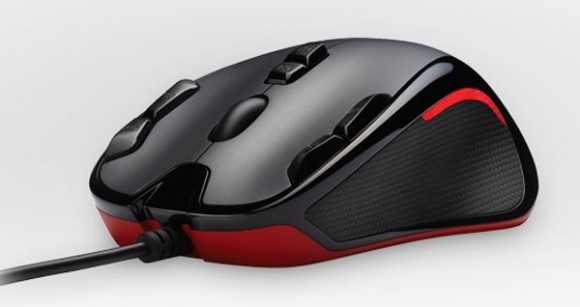 If you are, a budget gamer that is in the market for new gaming mouse Logitech has unveiled one that might catch your eye. If you happen to be a lefty, you will really want to give this mouse a look because it is ambidextrous. That is relatively rare from Logitech since most of its gaming mice are for right-handed users only. The new mouse is called the Logitech Gaming Mouse G300.
The mouse looks really cool and it has a shape that looks like it would be comfortable in the hand. This is an optical gaming mouse, which should tell most gamers right away that it is a lower resolution rodent. The mouse has a 2,500 dpi optical sensor. Some geeks really like lower resolutions and if you are one of those people, you are in luck. For me 2,500 dpi seems like a snail's pace.
The G300 has nine programmable buttons and three onboard profiles for your favorite games. The little band you see on the side's right at the top of the side grip area is a LED that you can control the color of. The buttons are programmable with the included driver software. Logitech claims the buttons are good for 10 million clicks and the mouse uses USB for connectivity with 1000 reports per second. The G300 is up for pre-order at $39.99.
[via Logitech]