Logitech Universal Folio turns any tablet into a mobile office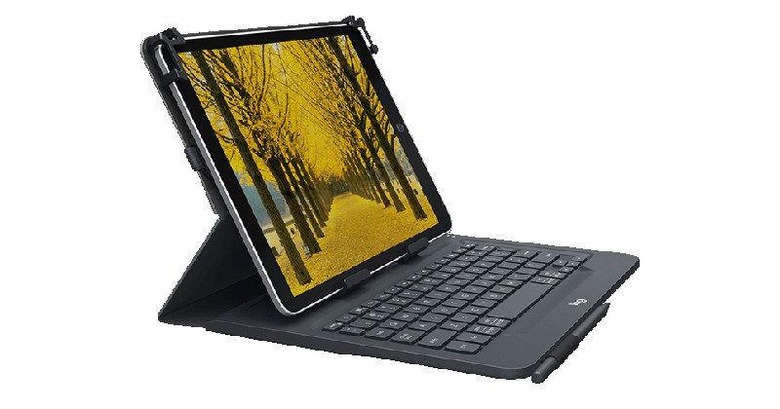 For the past weeks, Apple has been leaning heavily on advertising its iPad Pro tablets as more than just a tablet and better than a PC. But what if you don't have an iPad Pro or can't afford one? Or what if you prefer some other tablet with some other OS? Well, there are a variety of solutions other there, but Logitech boasts it has the perfect productivity one. Its new Universal Folio offers a typing experience as close to a laptop you can get, won't topple over on your lap, and even has a pen loop for whatever stylus you fancy.
Truth be told, there are dozens if not hundreds of similar keyboard folio covers in the market, but the Logitech Universal Folio tries to lump all the best parts in a single accessory. Unlike Apple's Smart Keyboard, for example, the Universal Folio offers a "real" keyboard with 2 mm of travel. But like the Smart Keyboard, the Folio locks the tablet into place when propped up, so you can use it even on an uneven surface, like your lap.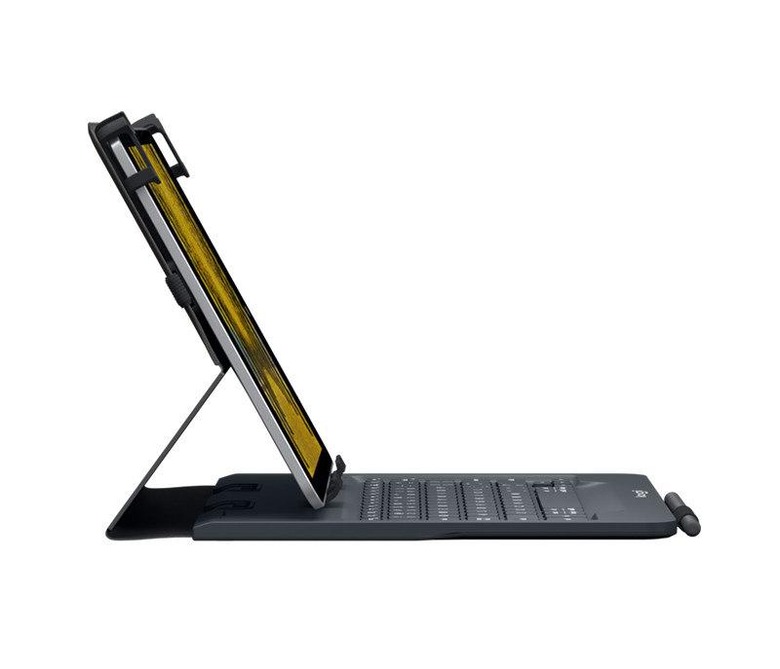 Being "universal", the keyboard naturally connects via Bluetooth, which Logitech promises to be painless and quick. Battery life, however, is always a concern but, again, Logitech has that solved. The keyboard uses a replaceable coin cell battery which it advertises to last up to 2 years before it needs to be replaced. No charging necessary.
The one hard requirement of the Universal Folio is the tablet size. I can support any tablet between 9 and 10 inches, but nothing more. Or less, for that matter. It makes use of its now patent-pending "4-point grip" that adjusts to accommodate tablets of any size.
The Logitech Universal Folio is now on sale for 59.99 GBP, roughly $78. It is compatible with Android, iOS, and Windows and has keyboard shortcuts that can be used with any of those operating systems.
SOURCE: Logitech