Logitech Ultrathin, Type+, Keys-To-Go iPad Air 2 keyboard Review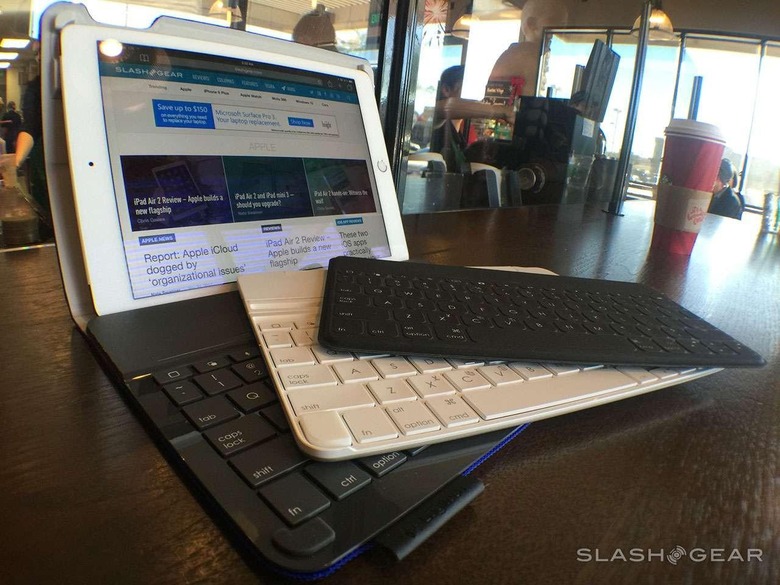 With the iPad Air 2 in tow, we've had a go at the three newest Logitech keyboards this November, seeing how each of these machines fares in the field. With the "Keys-To-Go" model we've got the simplest machine – thin, tiny, and coming with not a whole lot else other than portability. The Type+ provides a cover for your iPad Air 2 along with a keyboard, allowing you to protect your iPad in-between typing sessions. The Ultrathin acts as a Smart Cover, but doesn't protect the way the Type+ does – instead you get an awesome hinge that allows you to adjust your iPad Air 2 at will.
The Ultrathin uses a magnet to secure your iPad Air 2 to its hinge. This magnet is secure and strong – you can pick the iPad Air 2 up and the keyboard will go with it – the magnet is stronger than the gravity that'd otherwise keep the keyboard on the table.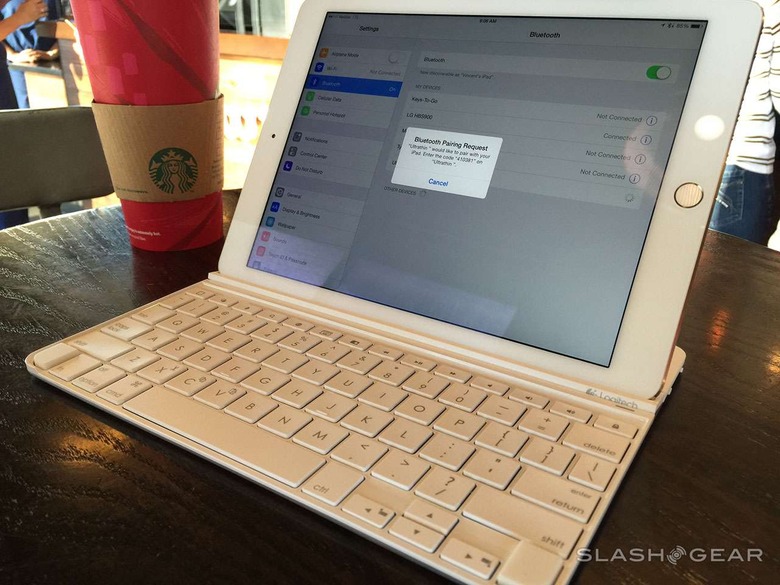 The keyboard on the Ultrathin is right in-between that of the Type+ and the Keys-To-Go, the smallest with the thinnest keys, the largest with the thickest. If you want to get as close as possible to the keys on your MacBook Air or MacBook Pro, you'll want to pick up the biggest unit, the Type+.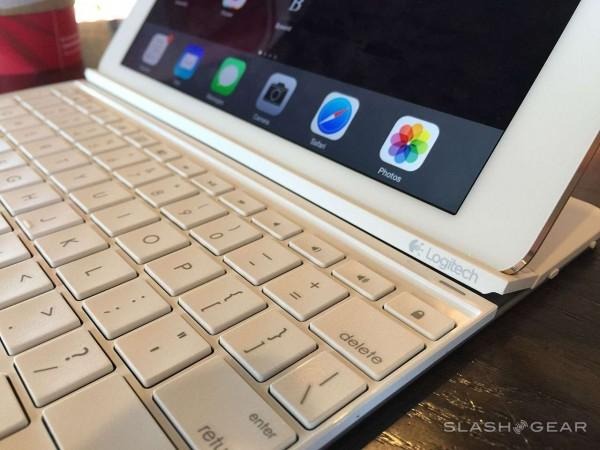 The Keys-To-Go keyboard is made for those users that already have a fancy case for their iPad Air 2, as it stands completely aside from whatever case you have. Both the Ultrathin and the Type+ attach to the iPad Air 2 directly, meaning you'll need a completely non-encased iPad Air 2 to use them.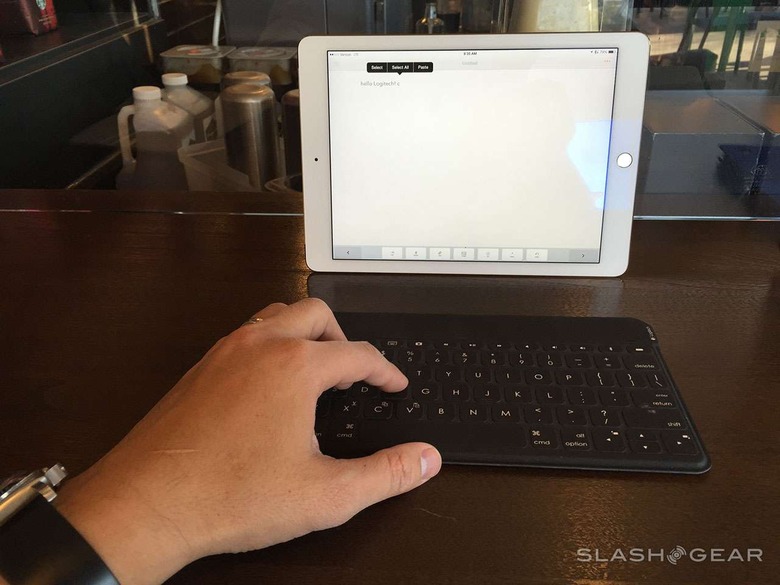 You can potentially use the Type+ with the iPad Air 2 attached at all times, even taking a photo or video, as the back side of the case has a camera hole. Warning though – if you feel absurd taking photos or video with your iPad Air 2 now, you're going to feel doubly absurd with a keyboard hanging off its bottom.
As it is with most Logitech products we've used over the years, these keyboards/cases are top notch. It's not a matter of deciding which one of these units is the best – it's more of a question of functionality. You'll have only to decide which of these three fits your needs best.
The Ultrathin will cost you $89.99 USD, the Type+ rings in at $99.99 USD, and the Keys-To-Go are $69.99 USD. These tablets keyboards are all available from Logitech right this minute.