Logitech Revue with Google TV gets christened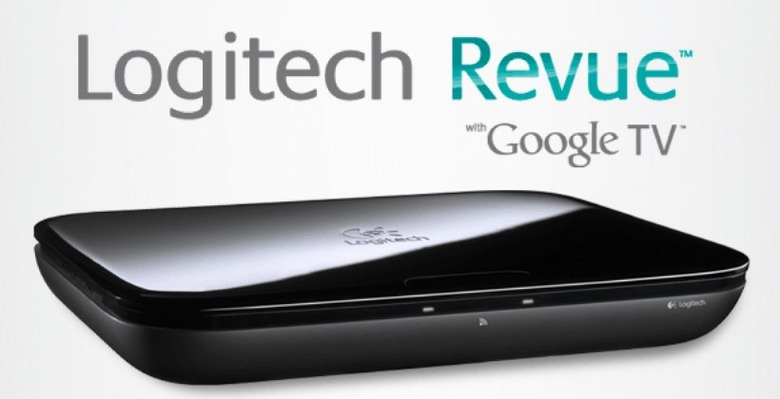 Logitech has confirmed that their upcoming Google TV companion box will be officially dubbed the Logitech Revue with Google TV.  The box will allow for full Google TV access with an existing TV; as we've already heard, that means online and cable/satellite guide searches, streaming media and access to many of the Google Android apps in the Android Market.
Revue will also work with Logitech's webcams, which can turn your HDTV into a video phone.  For those looking for a full home entertainment make-over, Sony will be offering new HDTVs with integrated Google TV functionality.
According to Logitech, the name "Revue" was chosen as it harks back to the "multi-act theatrical entertainment that combined music, dance and sketches – wildly popular between 1910 and 1930."  They're keeping back full technical details on the box until this fall, ahead of the full Google TV launch later in 2010.  You can pre-register for information here.