Logitech Revue Gets A Second Honeycomb Leak

In Google TV news another Honeycomb build for the Logitech Revue Google TV has been leaked. We saw Honeycomb for the Revue first leaked in August but that brought many bugs as well as the loss of Netflix. I'm happy to report this newest leaked build not only runs better but Netflix is back and ready to go. We have a full 8 minute video teaser for you after the break.
While it's not perfect and still very much a work in progress. This does show that the project is moving along nicely because the video looks pretty impressive. Honeycomb on the Revue runs smooth, fluid, and stable other than a few minor hiccups and the fact we have Netflix back is a major plus too. Lets get right to it, here is the video below.
Feel free to also read over our initial Logitech Revue hands-on review although things have clearly changed with Honeycomb and Ice Cream Sandwich on their way. Users are also reporting many Google TV specific applications are now available in the Android web-market, while this is relatively new they've been available for a few weeks but at least they are starting to appear.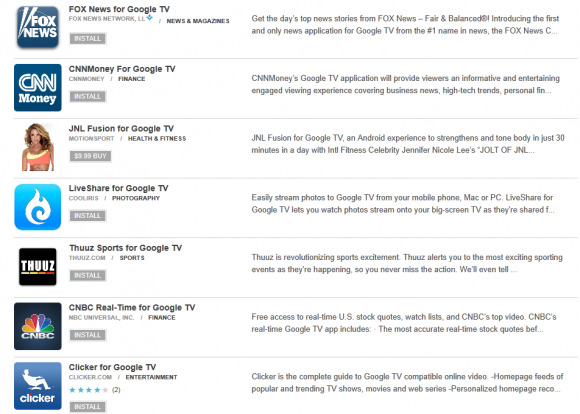 [via Android Community]