Logitech pulls the wraps off new Z515 wireless speaker and Z305 Laptop speaker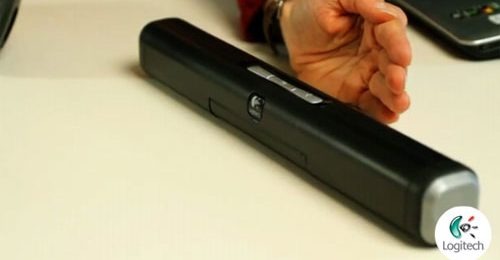 Logitech is all about choices with a wide range of offerings for your computer and desktop when it comes to speakers. You can get plain dual speaker stereo setups all the way up to some pretty good surround sound speaker systems. The company has added a couple new options to its lineup today called the Logitech Laptop Speaker Z305 and the Logitech Wireless Speaker Z515.
The Z515 uses 2.4GHz wireless tech with a range of 50 feet for shooting audio from your computer to wherever you might want to listen. The system includes the wireless USB adapter and it can also pair to the iPad or iPhone via Bluetooth. Inside the wireless case is a pair of 2-inch drivers promising bass and rich sound. The internal battery is good for ten hours per charge and the speaker sells for $99.99 with availability this month.
The Z305 is a small speaker that is designed to be taken with you on the road and used with your laptop. The speaker promises 360-degree audio with even sound in all directions for a big sweet spot. The Z305 uses a USB connection and is plug and play. It gets the power needed to operate from the USB port so it is easy to use on the go. The Z305 sells for $59.99 and will ship this month.
[viddler id=c9308cb5&w=437&h=288]