Logitech PRO case for Samsung Galaxy NotePRO and TabPRO comes with a keyboard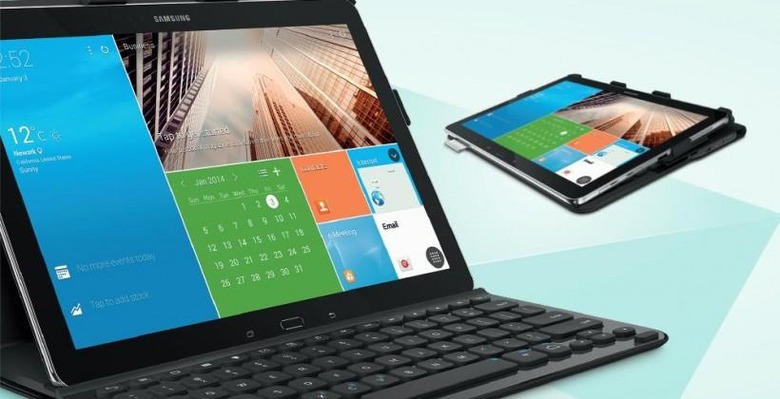 Given the enormous bodies of Samsung's newest tablet lineup, it's not hard to imagine them being used in settings where a regular laptop would be. For those situations, Logitech is providing the new Logitech PRO that not only protects the Samsung Galaxy NotePRO or Galaxy TabPRO but also offers a full-sized keyboard for those intensive typing sessions.
the Logitech PRO is a folio-type protective case like any other. It boasts of a slim profile that protects the device without adding even more bulk to the already weighty tablets. Logitech's SecureLock system provides low-profile clips that keep the tablet firmly in place but also lets users easily take the cover off should they choose to.
Of course, protection is only one half of the Logitech PRO. For added productivity, Logitech is throwing in a chiclet style full-sized keyboard. The keyboard has well-spaced keys for easier typing and adequate finger travel time. It also features a full row of shortcut keys dedicated to Android actions and features such as recent apps, quick panel, and email.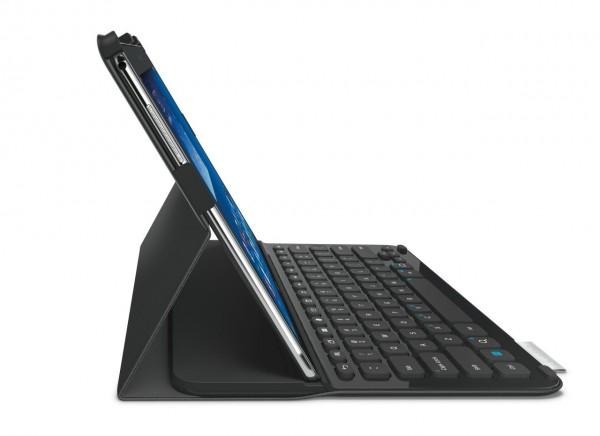 The protective case has two configurations. The first will probably be the most common, with the keyboard completely visible and the tablet propped up at a comfortable but fixed angle. When not in use in this laptop configuration, the keyboard safely tucks underneath the tablet, somewhat like the Sony VAIO Flip, for a flatter viewing angle.
The Logitech PRO won't be available until next month. It will come with a price tag of $129.99 in the US, but prices for select markets in Europe and Asia have not yet been disclosed.
SOURCE: Logitech