Logitech offers themed peripherals for PC Call of Duty gamers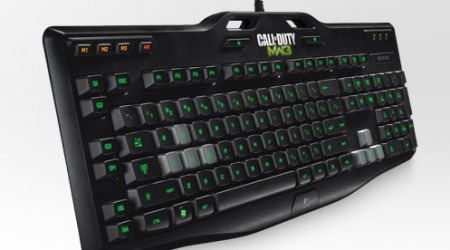 Logitech has announced the availability of two custom themed peripherals for PC gamers that are fans of the Call of Duty: Modern Warfare 3 game that will be launching soon. The first of the peripherals is a version of the G9x gaming mouse and the other is a custom version of the G105 gaming keyboard. Both of the peripherals have special COD graphics on them.
The G105 gaming keyboard has green backlighting to help you see the keys in the dark. It also has six "G" keys that the gamers can bind macros and commands to if they want. The keyboard has anti ghosting tech to keep keys from continuing to make the character on screen move around after they are released.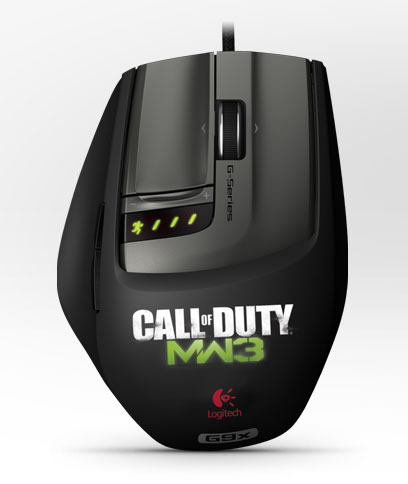 The keyboard supports five key presses at one time and it has a bunch of instant media access keys. The keyboard is available for $79.99. The G9x gaming mouse is available now for $99.99 on pre-order. It has adjustable weight and on the fly sensitivity adjustment, it is good for sensitivity up to 5700dpi down to 200 dpi. The mouse also has onboard memory to recall your game profile no matter what computer you are on.