Spending a long time at a computer day in and day out can wreak havoc on your hands, wrists, and forearms, so a lot of people turn to ergonomic keyboards and mice to relieve some of the strain. Today, Logitech announced that it wants in on the ergonomic game, introducing the MX Vertical. Like most vertical mice out there, this has a pretty strange look to it, but it may save your wrist from unnecessary strain.
The idea, as Logitech explains it, is to put your hand and wrist in a more comfortable handshake position. Specifically, that means your hand will be resting at a 57-degree vertical angle, which not only reduces strain but also cuts back and wrist pressure by as much as 10%. That might not seem like a massive change, but it could certainly be significant when you're using a PC for hours every day.
As you can see from the image above, this is clearly a right-handed mouse, despite the fact that many of Logitech's recent gaming mice have been ambidextrous ones. Logitech's announcement didn't say whether or not the MX Vertical will have a left-handed model, so for now, this is a righty-only product.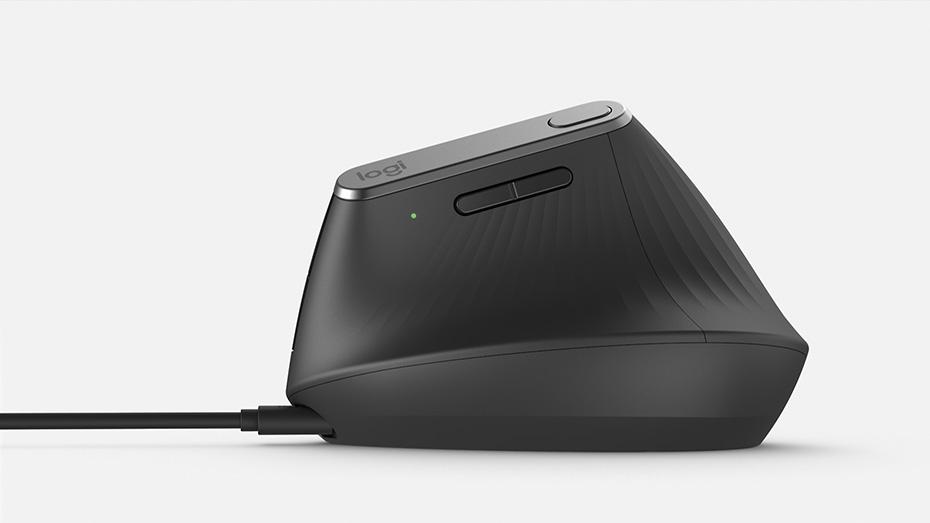 Beyond its ergonomic design, the MX Vertical boasts a number of features. It's been equipped with a 4,000 DPI sensor that can be adjusted on the fly through use of a dedicated switch. Logitech says that the MX Vertical's rechargeable battery can go for as long as four months on a full charge, and it can provide three hours of power after charging for just one minute. The MX Vertical is also compatible with Logitech Easy-Switch and Flow, which will allow you to use the mouse across multiple computers at once.
The MX Vertical seems like a good choice if you're looking for an ergonomic mouse, but it's going to cost you. Logitech has set the price of the MX Vertical at $99.99, which is a fair bit more expensive than some other vertical mice out there. Still, Logitech has made a name for itself in making solid PC peripherals, so that inflated cost could very well be worth it for fans of the brand. The MX Vertical is available today from Logitech.com.