Logitech Keys-To-Go keyboard works with Android or Windows mobile devices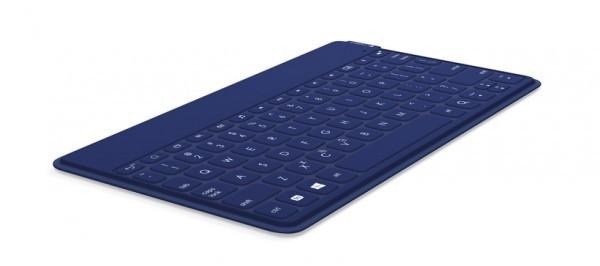 Logitech has rolled out a new keyboard that is aimed at letting mobile users of Android or Windows mobile devices type with more comfort and accuracy. The keyboard is called the Logitech Keys-To-Go Ultra-Portable Keyboard for Android and Windows mobile devices. There is a version of this keyboard that is designed for iOS devices as well.
The keyboard is designed to be very thin and lightweight making it easy to slip into a bag or a coat pocket without taking up too much space. Logitech uses a water repellent FabricSkin covering to protect the keyboard from spills and dirt. That fabric skin makes water roll off and dirt wipe right off.
The keyboard is also designed to survive drops and bumps that come with life on the road. The keys on the keyboard are spaced for comfortable typing and it has a row of Windows and Android shortcut keys. This version of the keyboard also has a portable stand for easy typing on a smartphone that holds the phone in an upright position.
The Keys-To-Go keyboard supports Android 4.1 or higher and windows 7 or higher. It will ship in the US, Europe, and other countries starting in April at an MSRP of $69.99.
SOURCE: Logitech