Logitech K725-C keyboard adds VoIP Caller ID screen and controls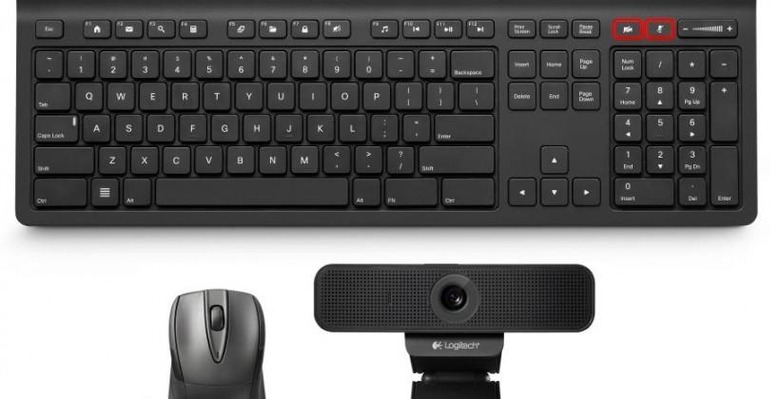 Logitech has outed a new keyboard, the UC Solution for Cisco 725-C, complete with dedicated VoIP controls and a caller ID display. The new 'board – which Logitech says pairs up neatly with its C920-C webcam and M525-C wireless mouse – is designed specifically to work with Cisco's Jabber service, allowing users to throw out their desk phone and instead handle incoming and outgoing calls, voicemails, and more from their PC peripherals.
Dedicated buttons for answering/ending calls as well as muting are present, with illumination so that you can be alerted to an incoming call even if you have the volume shut off. The voicemail button also lights up when there are new messages.
As for the other companion peripherals, the M525-C mouse comes with one of Logitech's Unifying receiver dongles, which can plug directly into the K725-C keyboard, and has a scroll wheel and rubberized grips. The C920-C webcam can handle up to 1080p video at 30fps, and includes stereo microphones and onboard H.264 encoding for reducing computer processor strain.
Obviously you'll need a Jabber system in order for the bundle to be any use to you, but we can envisage Logitech developing another version of the keyboard targeting home users instead, perhaps with Skype controls instead. As for the K725-C, that'll land in March 2013 priced at $269.99, complete with both webcam and mouse, while the C920-C webcam will also be sold separately at $109.99.