Logitech Harmony gains Amazon Alexa support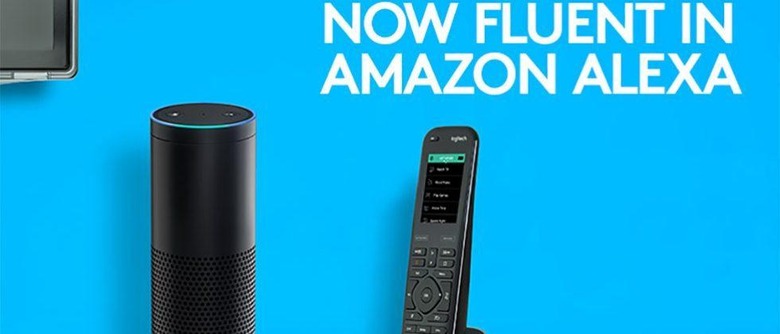 Logitech's line of Harmony universal remote controls have long had the ability to control some home automation devices like the Hue lights from Philips. Harmony devices have now gained support for the Amazon Alexa via the Amazon Echo or Echo Dot. If you have a Harmony remote and the Echo or Echo Dot in your home you can use your voice to control your entertainment.
You can say things like "Alexa, tell Harmony to turn down the volume." You can also tell Alexa to have Harmony turn the volume to a specific level such as 12. Direct channel navigation is supported so you can tell Alexa to have Harmony turn the TV to channel 12 for instance or to ESPN.
Media playback controls are supported via voice commands with the ability to tell Harmony to play, pause, stop, eject, or record content. Voice commands for skipping forward or backwards in your show are supported. There is a sleep timer to turn off the TV if you fall asleep. That feature is accessed by saying "Alexa, tell Harmony to set a sleep timer for 20 minutes."
Harmony Hub owners in the UK can control entertainment and smart devices in the home with their voice. They can set up a "Good morning" activity that will turn on lights, open blinds, and turn on the TV to BBC One using voice commands from Alexa. I can see the voice commands for scenarios like "Good Morning" being helpful, but it seems like it would be faster and easier to simply use a remote to turn up the volume or pause and play content.
SOURCE: Logitech