Logitech Harmony Elite remote sports even more buttons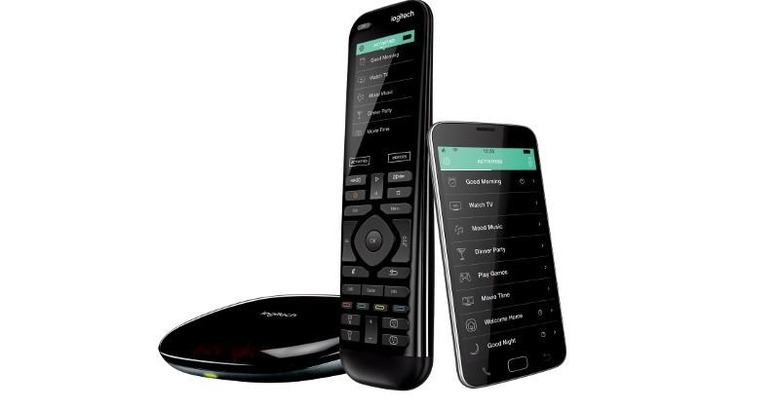 Those who have been bemoaning about how our TV and entertainment system remote controls have become overloaded with buttons might want to look the other way. That's because the new Harmony Elite, Logitech's latest remote control for its smart home unifying platform, has just gotten a few more of those. Of course, those additional tactile controls are there not to confound but to make sure you have fast and easy access to the most common and most important actions. Like turning lights on or off.
Of course, Logitech's Harmony remotes can control a whole host of smart appliances, about 270,000 by now based on the company's tally. But some actions are just so repetitive that it bears singling them out. So now the new Harmony Elite has dedicated buttons for accessing lighting and temperature controls. All you need is to rely on muscle memory to press the right button, something not even Logitech's Harmony smartphone app can boast of.
That said, the Harmony Elite does come with a touchscreen of each one, one that displays relevant information at a glance. It is also useful for those controls that go beyond what simple buttons allow, like Harmony's "Activities". These are basically groups of settings that can be triggered in one go, like how a "Watch a Movie" activity can automatically turn on the AV system and dim the lights.
The Harmony Elite remote can connect with up to 15 connected smart home devices. With the included Harmony Hub, you can extend that even more and even behind obstacles. The Hub wirelessly sends commands from the remote or the Logitech app to appliances, even those behind doors or inside cabinets.
The Logitech Harmony Elite will go on sale this month in the US and Canada with a price tag of $349.99. Logitech's Harmony platform has continuously been adding more and more brands and devices to its list, the latest being the PlayStation 4. With integration with web service IFTTT, that list can go on and on forever.