Logitech Harmony 1100 universal touchscreen remote on sale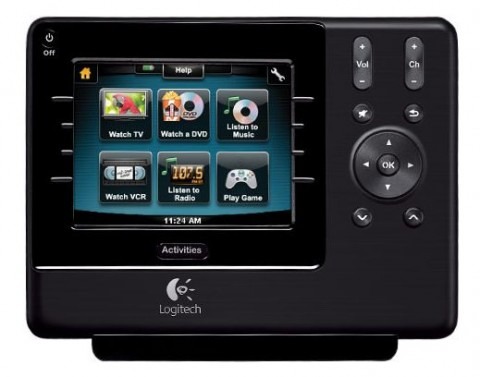 Logitech's Harmony 1100 universal remote has finally gone on sale at Newegg, offering a 3.5-inch touchscreen, both infrared and RF capabilities, customizable icons, layouts and macros, and the ability to set it all up via a PC.  The Harmony 1100 has access to Logitech's 225,000 device-strong A/V control database, including models from 5,000 brands.
Logitech claim you can replace up to 15 individual remotes, as well as making common tasks more intuitive.  If you want to use RF wireless, however, you'll need to buy Logitech's Harmony RF Extender; it's sold separately for $99.99. 
The Logitech Harmony 1100 is available now, priced at $499.99 with free shipping.  It comes with the charging base-station, a USB cable, AC adapter, rechargeable Li-Ion battery, installation CD and 1yr warranty.
[thanks Ron!]