Logitech G610 Orion mechanical gaming keyboards boast Cherry MX switches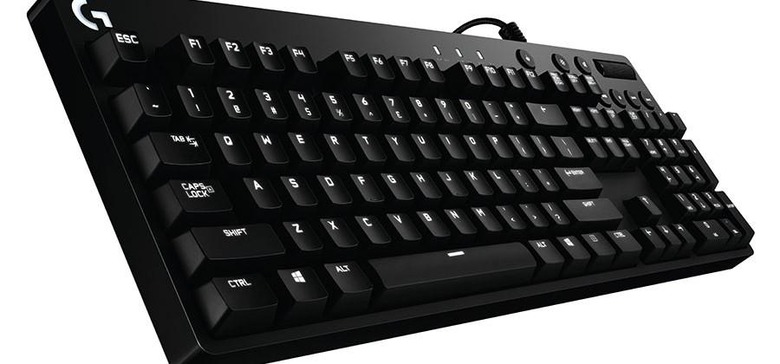 In the world of mechanical keyboard switches, some of the most popular and sought after are the Cherry MX line. Logitech has announced a pair of new mechanical gaming keyboards that use those Cherry MX switches called the Logitech G610 Orion Brown and the G610 Orion Red. The difference between the two is which of the Cherry MX line of mechanical switches the keyboards use.
Both of the keyboards have the same white LED backlighting that is fully customizable and the same dedicated media controls. The keyboards are full size design and are aimed at gamers, but the clicky, tactile feedback rich mechanical switches should also make the keyboards great for typists as well. Customization options allow gamers to choose what keys are turned off during Game Mode.
Logitech uses a matte texture that hides fingerprints on the key tops and the keyboard has a braided cable for durability. Cherry MX switches are rated for over 50 million keystrokes and are accurate for gaming. The difference between the two versions of the keyboard is that the Brown version has low noise Cherry MX Brown switches with a tactile bump for feedback. The Red version uses switches that have a linear key press for speed.
This keyboard only has white backlighting, but the lights can be customized with patterns called breathing or light wave. Along with the media controls is also a roller for adjusting volume. The keyboard has anti-ghosting tech and macro buttons for the F1-F12 keys. Lighting can be controlled on an individual key level. Both the G610 Orion Brown and the G610 Orion red keyboards will hit the US and Europe this month selling for $119 or €139 in Europe.