Logitech G430 Headset Review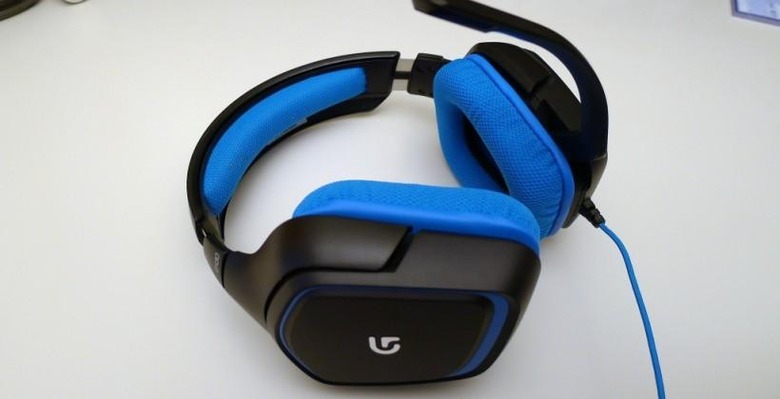 Logitech has become an icon in the gaming peripheral industry with their G-series line of keyboards, mice, and headsets. The company recently overhauled the G-series by giving it a new look, as well as announcing a slew of new gaming accessories to add to the line. We ended up checking out their new G430 headset — which is the cream of the crop out of the new line of products they unveiled — in order to see what kind of boost they can give gamers during the heat of the battle. Is the $80 price tag worth it? Let's find out.
Overview & Design
Logitech's G430 headset comes in a rather colorful black-and-bright blue color scheme, which says right away that it has a lot of character. Looks is everything with gaming peripherals, and Logitech certainly didn't make an ugly headset here. The G430 comes with cloth-covered foam ear pads that can be removed and replaced if they ever get worn out, or for just a quick wash if they ever get dirty. The foam is pretty stiff, and along with the snug fit of the headset, some gamers may find the headset discomforting after prolonged periods, as did I after about just a half hour of use.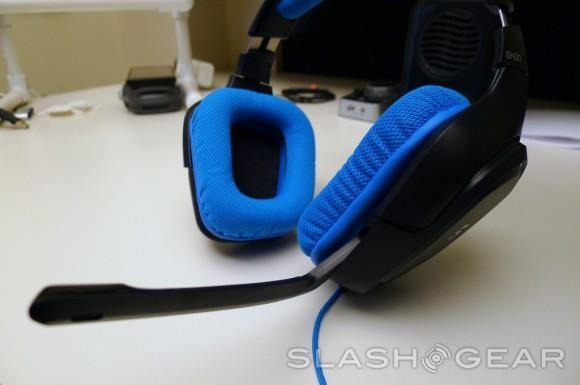 The ear cups are adjustable — no surprise there — and they also can rotate 90 degrees to fit better on your head, as well as making storage easier for when you're off to your next LAN party. The microphone can be adjusted both vertically and horizontally, meaning you can flip up the microphone away from your mouth, or bend the stem closer to your mouth in order to be heard more clearly by your fellow gamers.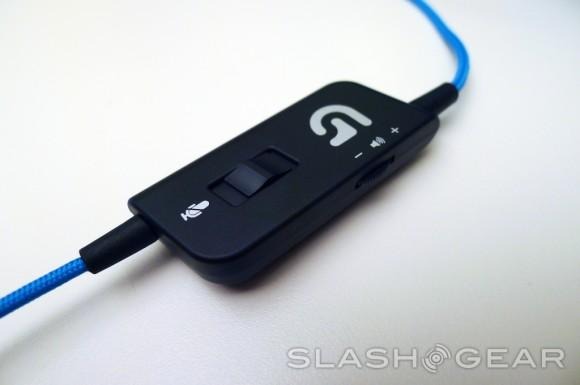 The braided cable is really long — about 8 feet or so, but it comes with a nifty velcro strap to shorten it if need be. It also works to wrap up the entire cord for storage or mobility. We're not sure why the cord is as long as it is. The only explanation would be if you were to feed the cord all the way behind your desk and connect it to the back of your gaming rig. Other than that, we find the long cord to be quite unnecessary. The G430 comes with inline controls on the cord, though, which allow you to adjust the volume and toggle mute the microphone quickly and easily. At the end, the cord forks off into separate audio in and out 3.5mm jacks, but the headset comes with a convenient USB adapter if you don't have dedicated audio in and out ports (like on some laptops).
Audio Output
As for the quality of the sound produced by the G430, we were impressed. We're not complete audiophiles, so we're not too picky when it comes to audio, but we certainly weren't disappointed with what we were hearing. In-game audio sounded terrific, especially when playing first-person shooters where the many explosions produced excellent bass. It made us feel more closer to the action when playing our favorite shoot-em-ups, especially with the on-board Dolby 7.1 surround sound, which allowed us to know what direction shots and grenade blasts were coming from, allowing us to better respond to the situation.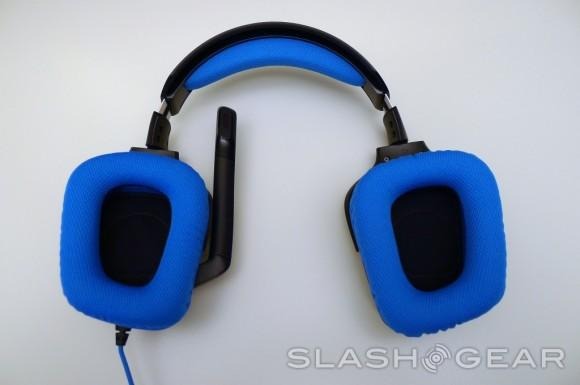 For the audiophiles out there, the G430 comes with 40mm drivers and has a frequency response of 20Hz-20KHz. There's 32 Ohms of impedance, and the sensitivity rings in at 90dB SPL/mW. The microphone is unidirectional and has a frequency response of 50-20KHz.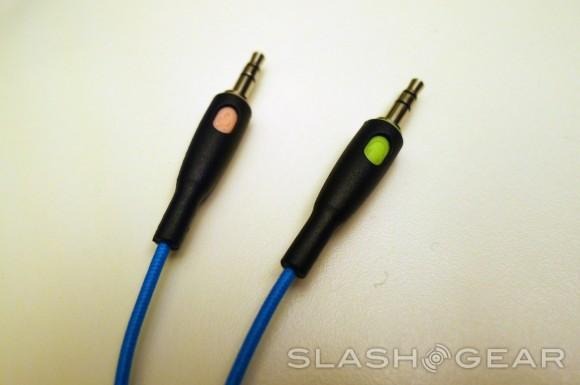 Since the headset fits quite snugly, it has its own natural noise-cancelling technology of sorts. It was almost like we were wearing a pair of noise-cancelling ear muffs that you would wear on a construction site, only you could play audio through them. Even at high volume levels, audio remained crisp and there was no noticeable clipping going on. Even music sounded great through the headset, with clear mids and highs, along with the thumping bass.
Audio Input
Logitech touts that the microphone has noise-cancelling technology, and we can't argue with them there. Friends listening on the other end said that we were coming in clear with a nice volume, although they reported that the bass wasn't as good as it could have been. Nonetheless, in a heated gaming situation, the only important thing is that your teammates can at least hear you loud and clear, and the G430 accomplishes that with aplomb. It's certainly not a microphone you would use if you needed a high-quality recording of yourself, but for gaming, it definitely does the job.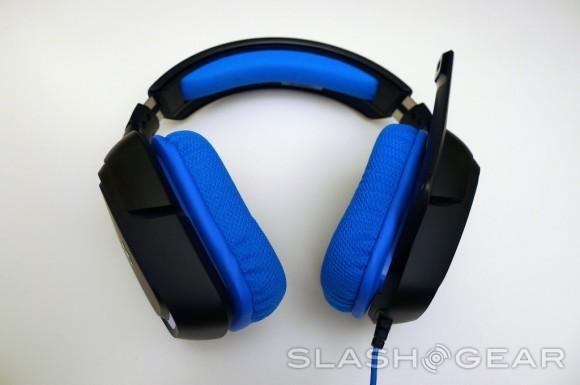 Software
The G430, as with most other Logitech products, comes with a software suite that includes a full-blown control panel to finely tune your headset to optimal settings. You can adjust things like individual volume levels for the microphone and the headphones, as well as adjust the bass and treble by 12 dB either up or down.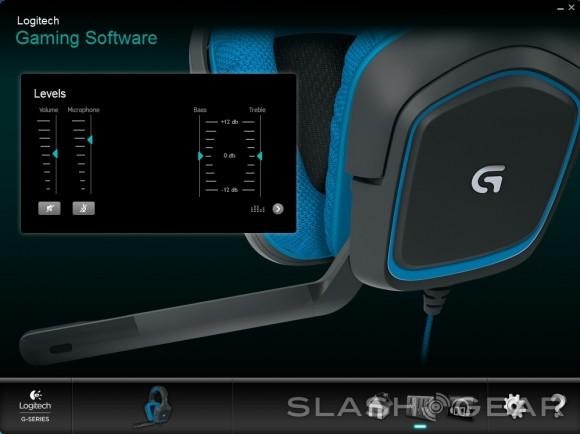 You can also adjust each individual channel in the headset's Dolby 7.1 surround sound, all the way down to the subwoofer portion. This would come in handy if certain channels were too loud for your liking, allowing you to tone down that specific channel while keeping the rest of them the same.
The big thing with the software, however, is that it's not supported on OS X. The headset will still at least work on Apple's OS, but you won't get the Dolby 7.1 surround sound or the control panel where you can fine-tune your settings. Instead, you'll be using OS X's default (and very limited) sound settings in System Preferences. Essentially, you won't be getting the full experience through OS X as you would on Windows.
Wrap-Up
Overall, the Logitech G430 headset is a quality product, but is it worth the $80 price tag? Yes, it is very worth it. In fact, we think the headset is worthy of a $100+, so you're definitely getting a bargain here. However, not every product is perfect, and the G430 comes with faults that could deter some gamers, including a really tight fit around the ears, an annoyingly long cable, and no full OS X compatibility. However, if you can look past these faults (which are mostly personal preferences anyway) the G430 is certainly worthy to be in any gamer's repertoire.