Logitech G302 MOBA gaming mouse features metal button springs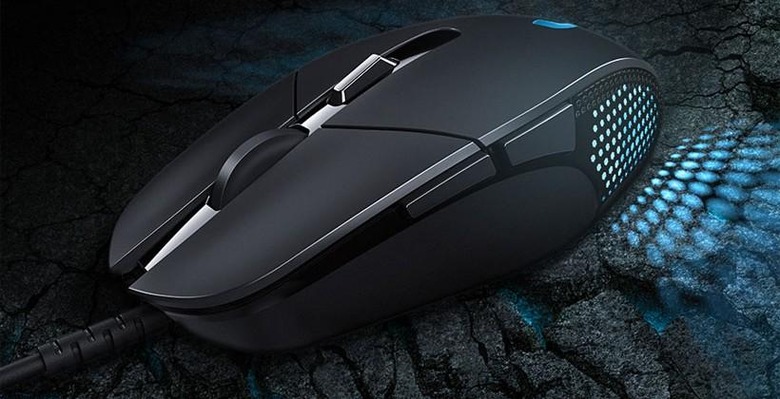 When it comes to gaming mice, there is a huge number of products on the market for gamers to choose from. Some mice focus on offering lots of buttons for gamers who like macros while others focus on high resolution for quicker movements. Logitech is one of the biggest names in gaming mice and peripherals and the company has unveils a new gaming mouse called the Logitech G302 Daedalus Prime MOBA Gaming Mouse.
This mouse is aimed at gamers who like to battle against other gamers online. Logitech says that the mouse is designed to be comfortable in the hand and compact while being durable so it lasts for years of gaming action. It was tested and designed with help from professional gamers like Team SoloMid, Cloud9, CJ Entus Frost, CJ Entus Blaze, and Invictus Gaming.
One of the big features of the G302 is an exclusive metal spring button tensioning system that gives better click response. Logitech says that the improved click response will improve performance during games.
Everything about the mouse was tuned to the specifications of professional MOBA gamers including the buttons, shape, and weight. It's unclear when the mouse will launch or how much it will cost. Check out the video below about the mouse from Logitech gaming product manager Chris Pate.
SOURCE: Logitech