Logitech G Adaptive Gaming Kit wants to outfit your Xbox Adaptive Controller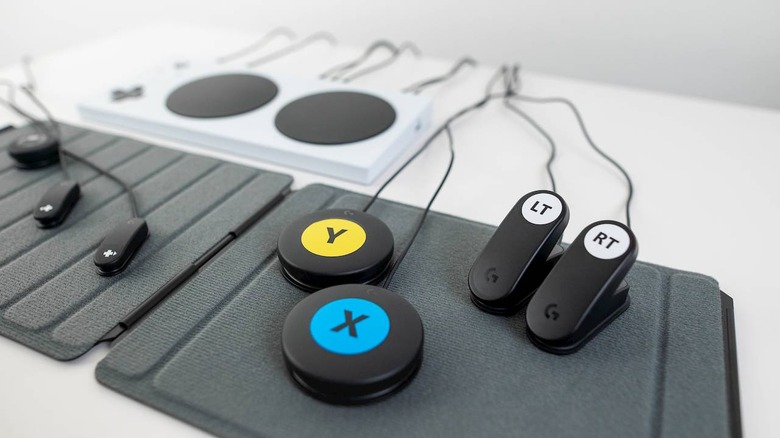 Last year, Microsoft got a lot of positive attention when it launched its Xbox Adaptive Controller. The controller, essentially, is meant to be a customizable input method for those with disabilities, sporting two oversized buttons and a traditional D-pad on the front. With a row of 3.5mm jacks running along the top of the controller, the Xbox Adaptive Controller allows for a fine level of customization, assuming that users can find attachments that fit their needs. Logitech is looking to help with that last part by announcing the Logitech G Adaptive Gaming Kit today.
The Adaptive Gaming Kit is a bundle that includes a number of buttons, triggers, light touch buttons, and hook and loop pads to attach them to. The idea, it seems, is to cover a broad range of use cases with this package. The buttons use the mechanical switches seen in Logitech's G915 gaming keyboard and come in two sizes – 1.37-inches wide and 2.55-inches wide.
One of the hook and loop pads that ships with the package is rigid while the other is flexible, allowing it to be laid over a leg or over the arm of a chair. They can be attached to one another too, forming a larger space for users to lay out a control scheme. Finally, the package comes with two sheets of decals, one set that features various Xbox button designs and another that's blank, allowing users to label the inputs themselves.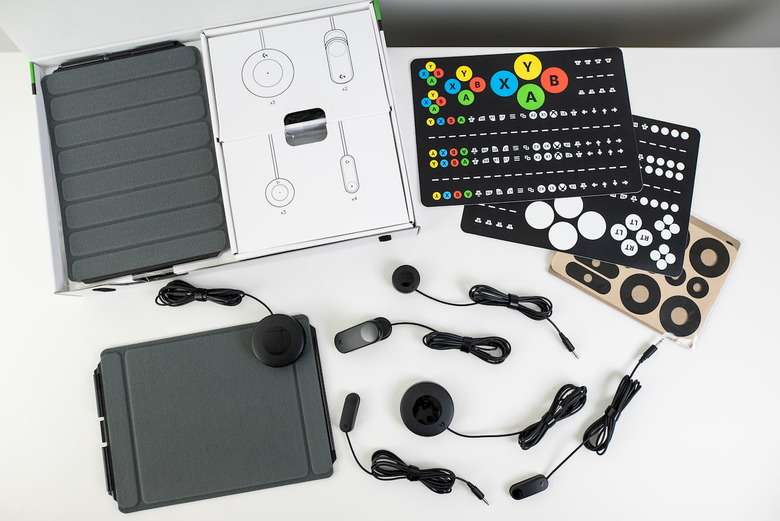 Logitech's Adaptive Gaming Kit includes three small buttons, two large buttons, two variable triggers, and four light touch buttons. Logitech developed the kit alongside Microsoft's Inclusive Tech Lab, AbleGamers, Mount Sanai's Abilities Research Center, and SpecialEffect, so it sounds these buttons went through a healthy amount of R&D, just like the Xbox Adaptive Controller did before it was revealed.
Like the Adaptive Controller, the Adaptive Gaming Kit comes in accessible packaging that's easy to get into. You can see many of the contents of the kit in the image above, including the decal sheets and the hook and loop stickers that can be attached to the back of the buttons so they'll stick to the boards that are included in the bundle.
So, if you're planning to pick up an Xbox Adaptive Controller, it sounds like the Adaptive Gaming Kit could be a good jumping off point when it comes to building out a collection of attachments for it. Logitech's Adaptive Gaming Kit will run $99.99 and it'll be available at LogitechG.com and through Microsoft's retail stores later this month.