Logitech FabricSkin Keyboard Folio borrows Surface RT style for iPad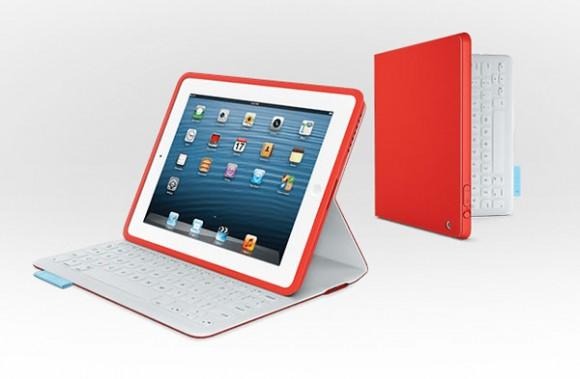 Keyboard cases for the iPad are nothing new, there are plenty of them on the market today. That doesn't mean there isn't room for new offerings that are either easier-to-use, better looking, or more durable. Logitech has unveiled a new keyboard cover called the FabricSkin Keyboard Folio that brings the style of the Microsoft Surface RT to your iPad.
The keyboard folio is available in multiple colors including Mars Red Orange, Carbon Black, Mystic Blue, and Sunflower Yellow. The design of the new keyboard case protects the iPad on the front and the back with a wraparound design. Logitech equips the device with a magnetic clasp to keep the folio closed when you're traveling.
The keyboard folio also has an integrated magnetic stand to allow you to prop the screen of your tablet up for comfortable typing or lay it flat depending on your needs. The keyboard section connects to your tablet using Bluetooth and the keyboard is spill resistant. The FabricSkin Keyboard has magnets on the edges near the iPad frame that automatically puts the iPad to sleep when you close the folio and wakes it up when you open the cover.
Power for the rechargeable keyboard comes from an internal rechargeable battery that charges using a USB port. Logitech claims you can get three months of usable battery life on a single full charge. The retail price for the FabricSkin Keyboard Folio is $149.99. You can pre-order the keyboard folio right now but the shipping date is unknown. The case is designed to work with the iPad 2 and third and fourth generation iPad tablets.
[via Logitech]