Logitech debuts new Driving Force steering wheels for PS4, Xbox One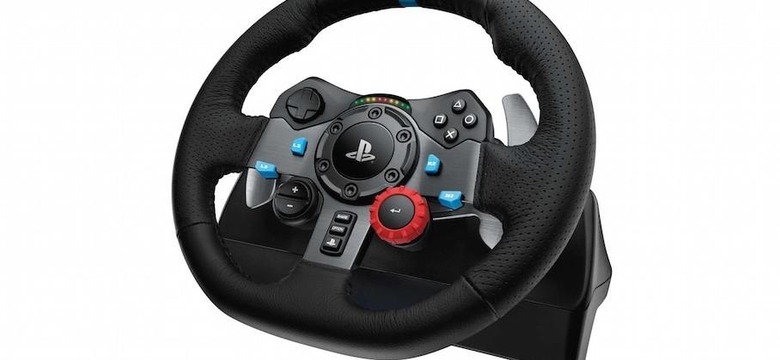 Logitech has just taken the wraps off the latest Driving Force models, its popular line of steering wheel controllers for racing games. First up is the G29, successor the G27 model for the PS3. The G29 is the company's first force feedback racing wheel for the PlayStation 4, but remains compatible with the PS3 and PC as well. The other new addition is the G920 for the Xbox One, another console receiving its first Driving Force wheel from Logitech.
In case you're not familiar, these aren't your everyday gaming accessories — these are for serious racing game fans who want precise, quality-made controllers that bring the driving experience to life, and that is reflected in their $400 price tags. The G29 will start shipping in July, while the G920 will be available in September.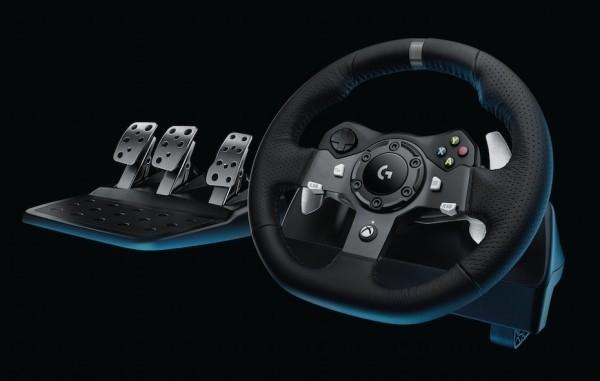 These wheels come with leather-wrapped rims and include a three pedal set-up made of stainless steel for the throttle, brake, and clutch. Each model features Logitech's dual-motor force feedback, which lets the user feel resistance when steering due to a car's shifting weight or changing road conditions. Plus, LED lights are used for indicating gear shifts, and helical gears provide smooth, quiet, and precise steering action.
As the wheels still need to function as game controllers, there is easy access to the buttons not associated with the pedals or steering, such as the D-pad and primary console buttons. Users will also find automatic paddle shifters, but for an even more realistic driving experience, Logitech makes a Driving Force Shifter which connects a six-speed manual gear stick to the wheel. That is sold separately, however.
While Logitech's Driving Force wheels can be used with just about any driving or racing game, older models have long been associated as the best accessories to use with Sony's flagship Gran Turismo series on PlayStation consoles. There's no word yet on when we'll get a new Gran Turismo for the PS4, but the good news for Xbox One users is that they now have access to their own wheel to use with Microsoft's Forza Motorsport games.
SOURCE Logitech