Logitech Cordless Vantage Microphone launches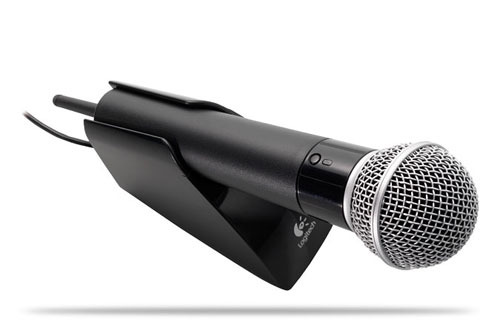 Logitech is known for making all sorts of peripherals for computers and gaming systems, and now they've announced the Cordless Vantage Microphone that's perfect for gamers looking for one more way to interact. 
This microphone works with PCs, PS2, PS3 and the Xbox 360. It connects by means of USB ports and uses the 2.4GHz frequency to maintain a wireless connection. The mic has a USB base that also works as a holder for the device. It can work for up to 30 feet away from the base and comes with two AA batteries to get you started.
The Logitech Cordless Vantage Microphone is supported by many games and will be available in December. You can expect to pay about $80 for it, though, so if you're in real need for a mic, be sure to do your research first.
[via Electronista]