Logitech Circle is a portable home-monitoring camera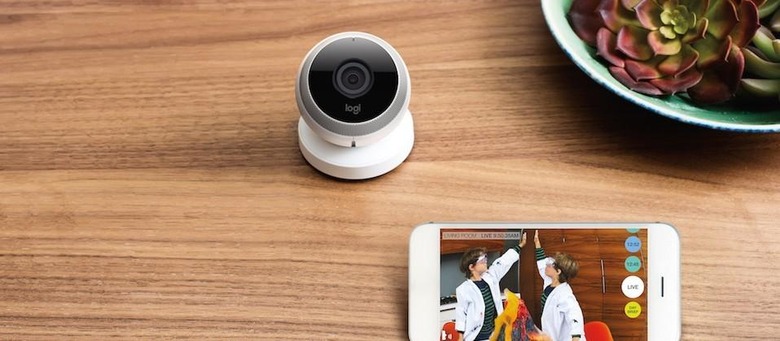 Logitech has just announced the Circle under its new "Logi" brand, and it's a small, ball-shaped camera that can act as a standard home security device, but also offers many more neat features. The camera is capable of streaming HD video footage of the home to its accompanying smartphone app on iOS or Android, as well as acting like a two-way intercom, with users able to listen or speak to whoever is in the room.
The Logi Circle may be aimed at competing with the Nest Cam, but its strength is in the software's simple interface, with easy controls and options to only see moments of important activity. Logitech is billing the Circle as a "home connection camera," seeing as how it can also be unplugged and placed around the house like a webcam and continue to stream for up to 3 hours.
Circle doesn't skimp on security features, however, as it does have motion detection, paired with movement notifications for the mobile app. Logitech says the software will learn which movements are normal for a room, such a pet walking around or curtains in the breeze, and be able to separate those from something significant.
The camera comes with cloud storage that will keep the last 24-hours worth of footage for reviewing. When it comes time to watch the day's events, instead of having to manually scroll through hours of footage, the "day briefs" feature presents a Hyperlapse-style clip that rapidly condenses what's happened in front of the camera.
The Logi circle is priced at $199 and available on Logitech's website, with orders to begin shipping in October.