Logitech's Circle 2 Magnetic Mount makes renters an easier camera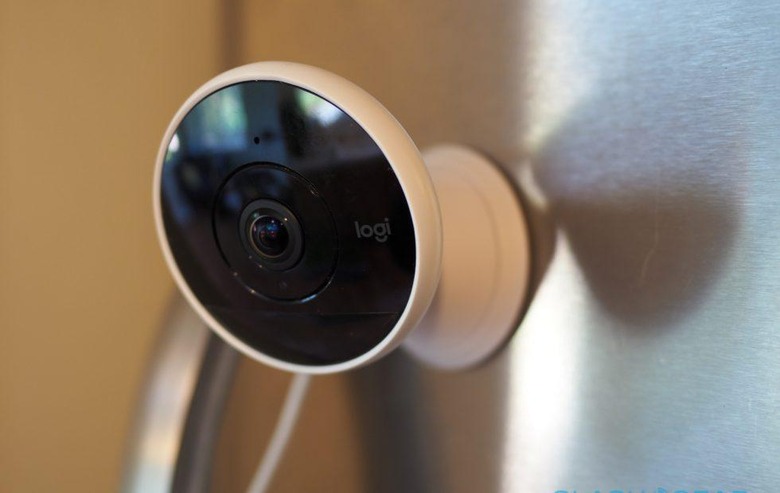 Connected security cameras are a mainstay of the modern smart home, but if you rent and can't get busy with your drill then installing them can be a pain. Logitech is adding a new, easier way to fix up its Circle 2 camera line-up, a Magnetic Mount that promises to cling tenaciously to most metal.
It takes advantage of the interchangeable base plate that's a feature of the Circle 2 Wired and Circle 2 Wired-Free cameras. Usually, they clip onto the screw-in wall mount that Logitech includes in the box. However, if you detach that, you can put on the new Magnetic Mount instead.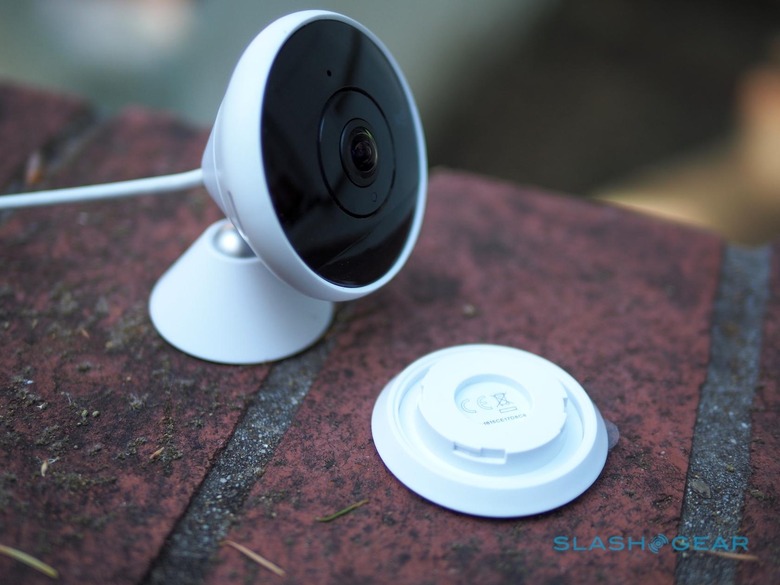 Inside, unsurprisingly, is a high-strength magnet. The idea is, of course, that you identify a magnetic surface somewhere inside or outside of the home – since the cameras are both weatherproof – and then simply snap the Circle 2 into place.
Perhaps ironically then, I found the outside of my own place was bereft of magnet-friendly metal. The rain gutters are all aluminum or plastic, it turns out, and none of the other door furniture was metal. I had better luck indoors, where the Circle 2 snapped easily onto the refrigerator door.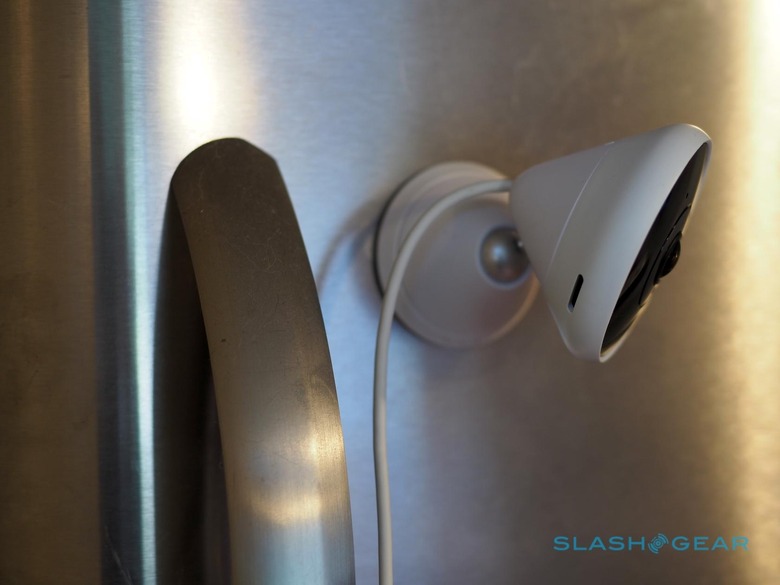 The magnet Logitech has used has some serious grip, too. I was able to tug a little on the cord of the Circle 2 Wired Camera and not have it come loose, though it was possible to twist the camera around that way. That's worth considering, particularly if you're mounting your camera outside: if someone will ill-intent can reach the cable, then they might be able to re-angle where the camera is pointing, and thus avoid getting caught on video.
Logitech also includes a metal disc with a self-adhesive backing on the rear. The idea there is that you can stick the metal disc to a wall or other non-metallic surface, and then attach the Circle 2 to that. Logitech describes the adhesive as "semi-permanent" but does warn that it might damage the surface it's attached to, depending on what finish it has. It also recommends leaving the disc in place for 24 hours after application, to give the glue time to properly affix.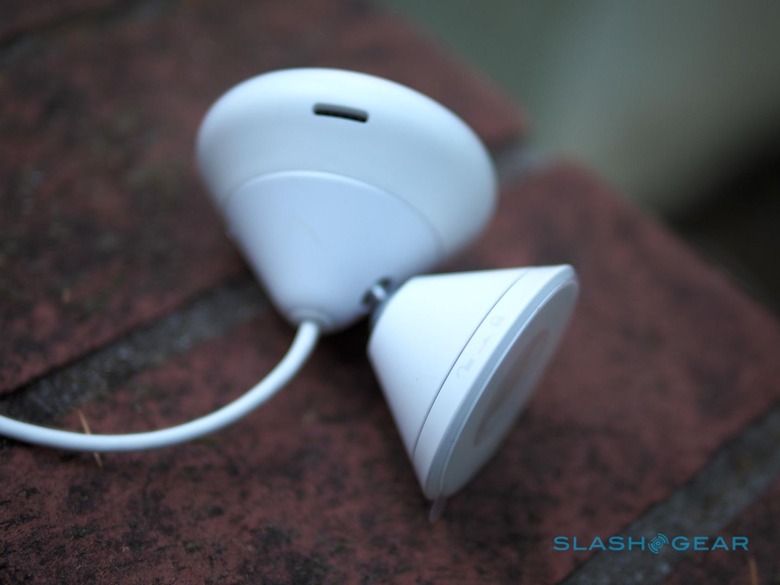 Unfortunately, it's not recommended for outside use, only inside, which meant I couldn't use it to get around my lack of magnet-friendly surfaces.
All the same, I'm all for ways to make smart home tech more renter-friendly. Security options which don't demand holes being drilled into walls or permanent wiring are welcome, especially when they're affordable. Logitech says the Circle 2 Magnetic Mount is available from today, priced at $19.99.