Logitech Bluetooth Illuminated Keyboard K810 supports Windows, iOS and Android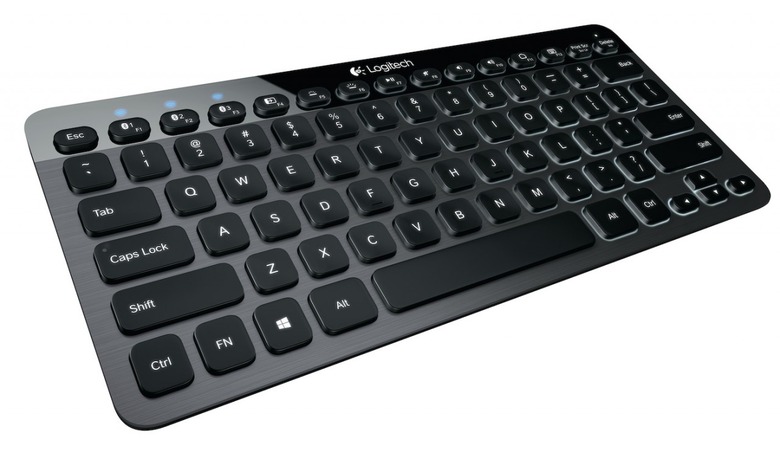 Another day, another Logitech peripheral, and today's is the Logitech Bluetooth Illuminated Keyboard K810, which as the name suggests shines some light while taking your typing wireless. Promising support for pairing with up to three devices simultaneously via Bluetooth, the K810 keyboard supports not only Windows 8 – with the shortcuts you'd expect – but iOS and Android devices, in case you want to quickly batter out an email on your iPad.
The chassis is brushed aluminum – Logitech is particularly pleased by the fact that it's real metal, not plastic made to look like metal – and the key backlighting is dynamically adjusted based on the ambient light in the room. We've seen that before, but Logitech also throws in a sensor that tracks whether your hands are nearby and shuts off the backlight so as to save power when you're not actually typing.
Recharging is via USB, and the keyboard can be used while plugged in. Logitech says it will run for around ten days of average use on a single charge.
The Logitech Bluetooth Illuminated Keyboard K810 is set to go on sale in the US this month, and in Europe come November. It will be priced at $99.99 and €99.99 receptively.